Gaming gets smarter and better with the help of owning a laptop that provides unsurpassable speed and performance. It requires some specialized features in a laptop to make it compatible with all the hefty load you throw at it.
The added cost of a gaming laptop inevitably comes with a promise of performing far better than the ordinary laptops that are for day to day tasks only. Listed below is the most expensive laptop every gamer dream of owning and is beyond many of your expectations. 
MSI GT75 Titan 4K-247
MSI is one of the top of the line gaming laptops manufacturers, that focus on providing the best gaming products. The GT75 Titan 4K-247 is an example of its high-end gaming device that is equipped with the best gaming features and strength.
Looks and Display
The GT75 Titan 4K-247 has got looks like a real gaming beast. It has a thick built of 16.85 x 12.36 x 2.28 inches and an overall aluminum and plastic chassis. The top lid has two sharp glossy red sword-like lines and a dragon logo making it fierce and ready to combat. 
The large display of 17.3 inches is large enough to let you immerse into any gaming activity on this gaming laptop. It has a very appropriate brightness and sharp color panel that makes everything look jaw-dropping on the screen.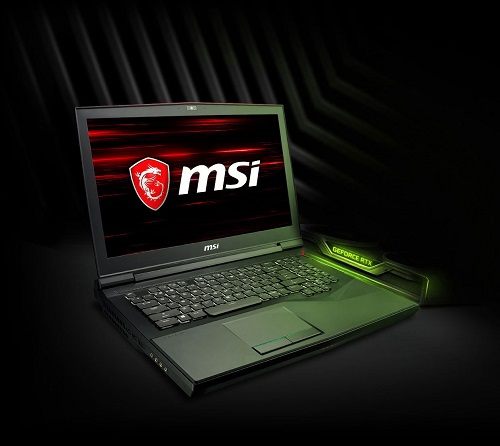 Performance
In such a high price, MSI has kept it fair in providing specifications that are matchless and worth the price you pay for it. The 2.4 GHz Core i9 processor and up to 128GB of RAM comes with a promise of speed and splendid performance
It is unrivaled in its performance and is speedy enough to do all the multitasking as well as play heavy games without any hindrance. It also has quick loading and processing speed; however, if you still require more speed and power, then you can switch to the overclock option. 
A 4K pixel density of FHD together with the Nvidia GeForce RTX 2080 graphics card and 8GB of video memory makes it possible for all the high-end games to be fast, precise, and more enjoyable. The frame rate on the highest setting is 91 fps, which is way beyond many gaming laptops out there.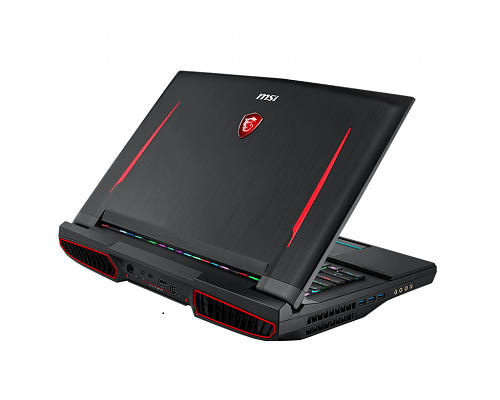 Storage and Weight
For the storage of large files and to play all the hefty games you get 1TB SSD + 1TB HDD and an option of upgrade up to 6TB SSDs. With such storage, you get the ultimate speed possible for every kind of activity. 
The weight of the MSI GT75 Titan 4K-247 is quite bulky weighing 10 pounds. The portability factor is very minimum for it due to its weight and thickly built, but it is an excellent option for people who are looking for a desktop replacement.
Battery Life
Although the GT75 Titan 4K-247 comes with a promise of battery life of 4 hours, it is only able to run for 2 and a half hours when playing games and opening multiple tabs. However, with the eight-cell (90Wh) Lithium-Ion battery and quick charging technology, it charges two times faster and does not let you wait for long in case you are in a hurry.  
Keypad
The keypad is another remarkable feature of the GT75 Titan 4K-247 gaming device. It is very smooth during gaming or any typing. Moreover, it provides a quick and responsive performance and does not miss any of your keystrokes.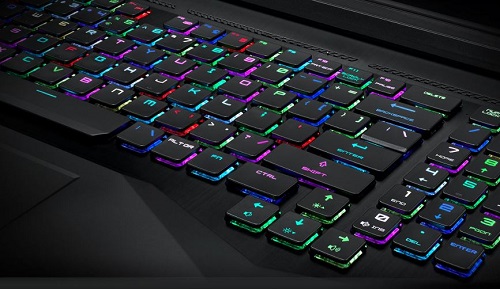 The keys have got the RGB feature and are very compact in its design, making the users able to use the keyboard with the utmost ease possible. The trackpad is no less in its performance too. It is swift and responsive and only needs a light stroke to perform a task.
Cooler Boost
The list of the remarkable features does not end here, and we have more to tell you. You might be wondering that the speed and performance you get in GT75 Titan 4K-247 gaming laptop would come at the drawback of overheating. But we are here to bust the myth for you.
The MSI GT75 Titan 4K-247 comes with the latest Cooler Boost technology and 11 heat pipes, that lets the laptop stay cool during any substantial activity. It expels maximum heat possible and provides non stop brilliant performance without the worry of overheating. 
Audio
No game can be enjoyable without the full experience of video and audio. MSI has got you covered for both of these essentials and has the best audio and video features installed in it. It has a total of four speakers placed towards the front side and has a bright and vibrant sound quality which lets you immerse fully into your games with a feeling of being on a real battlefield.
Key Specifications
Processor: 2.4 GHz Core i9
RAM: 128GB
HD: 1TB SSD + 1TB HDD
Display: 17.3 inches
Graphics: Nvidia GeForce RTX 2080
OS: Windows 10 Pro
Weight: 10lbs
Battery Life: 4 Hours
Pros 
Powerful and speedy processor

Large and bright display

Smooth and clear graphics

Splendid audio

Large storage

Active cooling technology
Cons
Hefty weight

Short battery life
Bottom Line
With remarkable features in and out, the MSI GT75 Titan 4K-247 shines bright among many gaming laptops present around. The price might be expensive for many, but it surely meets your dream expectations and lets you cash your cost.
However, the choices do not end with the MSI GT75 Titan 4K-247 and there other high-end gaming laptops available that can be the best and remarkable alternatives.
=========================================================================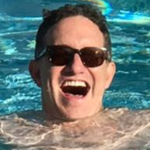 Author Bio:
Jeff Finder is a Digital Nomad who travels around the world and blog about technology, gadgets and specially laptops at Laptopcut.com. He's also an international speaker and love to persuade youth to find their voice online and make it count.