In the multimedia scene, finding the best multimedia laptop is a little bit tough. There are things needed to have a well-balanced performance and experience. It's not just in terms of processor speed or graphics. You needed things like better screen and good sounds. But then often, these combinations come with a rather hefty price tag. Fortunately there are numerous alternatives for this kind of applications these days. And we do hope that you'll find one on the list below.
Choosing the best multimedia laptop
Performance – you need to pick a laptop that has a top-notch performance if you don't want your HD films or 3D games lagging or having an undesirable graphics. A powerful processor is a must, a minimum of Intel i5 processor along with 4-8GB of RAM will be great. This will enable your laptop to run multiple programs at once.
GPU – A dedicated graphics or video card will certainly boost the graphic performance of your laptop. As compared to built-in or integrated graphic cards, a dedicated graphic card can handle intense graphical effects be it in a movie or games. Check out ATI or Nvidia graphic cards.
Audio – Would you watch a movie with an audio that comes from underground?! In choosing a multimedia laptop, look for the one that has a great and crisp sound, well-rounded speakers that go up to a good volume. If you're still not satisfied with it, you can always buy an external speakers.
Display – Lastly, look for a laptop that has a minimum of 1600 x 900 resolution screens. The higher the resolution, the better the picture quality is. A full HD (1920 x 1080) screen is what you'll need if you're into movie marathon or heavy gaming.
Best Multimedia Laptops
ASUS N550JV-DB72T
4th generation 2.4 GHz Intel Core i7-4700HQ power this laptop. If that's not enough its turbo boost is capable of up to 3.4GHz. Multitasking can be done with a breeze as well with 8 GB SO-DIMM RAM that caters its needs.  Storage is pegged at 1 TB coupled with DL DVD±RW/CD-RW so you'll have everything in one place. Windows 8 covers the basics of the software side. And it does not end there.  ASUS SonicMaster™ equips this system for improved audio clarity, volume, and resonance. It features NVIDIA GeForce GT 750 graphics with 2GB DDR3 VRAM projected to its 15.6-inch display, which also makes it perfect for graphic designs. Further, it has battery-boosting NVIDIA® Optimus™ technology for Full HD playback and gaming. Now that's mouthful of performance on your hands.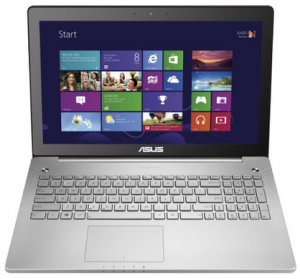 HP Pavilion Touchsmart 15
4th generation Intel Core i5-4200U Processor, 1.6GHz with Turbo Boost up to 2.6GHz keeps all system in check for this laptop. It has 6GB DDR3 SDRAM so you'll never miss all the action. Storage is well taken care of with its 750GB hard drive which is coupled to CD/DVD Reader and writer. 15.6-inch HD BrightView LED-backlit touchscreen display is driven by Intel HD graphics 4400 giving out a healthy display. It has Windows 8 64-bit with HDMI Support. Sound is with DTS Sound+ which is a great bonus for your multimedia needs.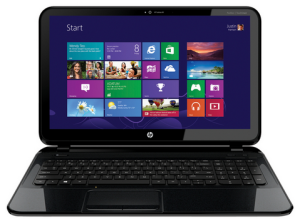 ASUS X552EA-DH41
Another entry from ASUS on our list of best multimedia laptops is the ASUS X552EA-DH41. Windows 8, 64-bit comes preinstalled with this system.  15.6″ HD, 1366×768, glossy display is present here. For processing needs, this system features an AMD A4-5000 Quad Core (1.5Ghz).  ATI UMA takes care of the graphics. It has enough RAM with its 4GB DDR3L. Storage is catered by its 500GB HDD. If that's not enough, ASUS offers 32GB ASUS WebStorage which is free for 3 years. For its size, this system still comes with DVD Super-Multi which is a welcome feature really. To top it off it has an HD Camera and ASUS AudioWizard which creates a new level of sound quality away from the basics. Truly, this is a great multimedia companion.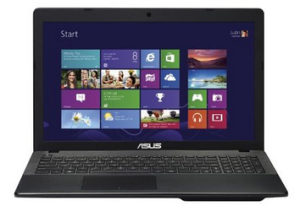 Lenovo IdeaPad Y510
Intel Core i7-4700MQ 2.4 GHz Processor with 8 GB DDR3 RAM power this computer which is more than enough even for overall multimedia needs. As standard, it comes with NVIDIA GeForce GT 755M 2GB graphics, this laptop has a second graphics card with NVIDIA SLI technology using the Ultrabay to generate up to 1.6 times more frame rate performance. 2GB of video graphics on each card which sums up to 4GB total. Storage is catered by its 1 TB 5400 rpm hard drive coupled with 8 GB Solid-State Drive. It has 16-Inch screen for better viewing experience. Complimented by Premium JBL Speakers with Dolby Home Theater v4 and backlit keyboard, it can surely become your ultimate movie buddy. Windows 8.1 comes preinstalled. With all those power, it's quite understandable to have a quite low 3-Hour battery Life. And although it does not have an optical drive, you can expect this system to behave true to its specifications.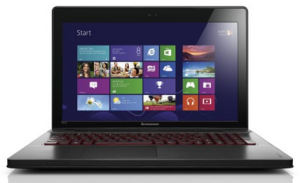 DELL XPS 15
High-end, extremely potent and premium class multimedia laptop, are some of the things that best describe DELL's XPS 15. Powered by Intel Core i7-4702HQ Quad-Core CPU with Nvidia GT 750M for its GPU along with fast 2GB GDDR5 video RAM that will surely produce crisp and vivid images for your videos. One of the things that need to be considered to be named one of the best multimedia laptop is the audio. Even though DELL XPS 15's speakers are at the bottom of the unit, it still delivers an impressive and powerful sound with DELL's Audio App you can customized the sounds to your preferences.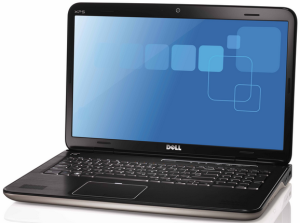 And our best multimedia laptop is…
Acer Aspire V Nitro VN7-591G Black Edition
Fast Core i7 processor, powerful Nvidia graphics card, clear and bright screen with decent colors and rich speakers best describes the Acer Aspire V Nitro VN7-591G Black Edition. This high-end multimedia laptop from Acer comes with Intel Core i7-4720HQ Processor (2.6 GHz), 8GB RAM and Nvidia GeForce GTX 860M as its graphics card. You will have plenty of room for you movie and game collections thanks to its 1TB Hard Drive space. Its 15.6" Full-HD screen will surely put a punch on your graphic-hungry games or movies. This laptop's speakers are well-balance and very loud, with pleasant and subtle bass underlining a decent mid-range and a high-end that is delicate and soft. You will surely have no qualms about using this laptop for games music or movies.