There have been so many great gaming laptops released on the market over the last few years that have been so incredibly cutting edge, and so far 2015 has seen a great number of top draw laptops adding to that, giving you an amazing gaming experience. But which ones have really stood out this year? Don't worry we're going to tell you.
Aorus X7 Pro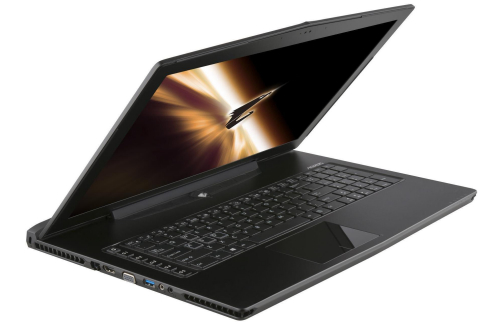 To start with we're going to mention the lean and beasty Aorus X7 Pro, which was voted as the best gaming laptop of 2015 by PC Advisor, which is no surprise to anyone. The Aorus X7 Pro has managed brilliantly to include a hardcore gaming system into a chassis less than an inch thick, proving clearly that you can have a high performance machine that doesn't look like a briefcase. When it comes to spec the Aorus X7 Pro features an ultra-fast Intel Core i7 Quad Core processor, and comes equipped with the state of the art Nvidia GeForce GTX 970M graphics card with a huge 6GB of dedicated graphics memory to power the latest games with no slowdown. Furthermore due to its Nvidia dual 970M setup the machine can play the most demanding games with easy and not only that you're viewing it on a crystal clear 1080P screen. Overall the Aorus X7 Pro is the ultimate in performance but that quality doesn't come cheap with a price tag of around the £2,000 mark, but due to its supreme capabilities it justifies that price and that's why it's in our top 3.
Origin EON15-X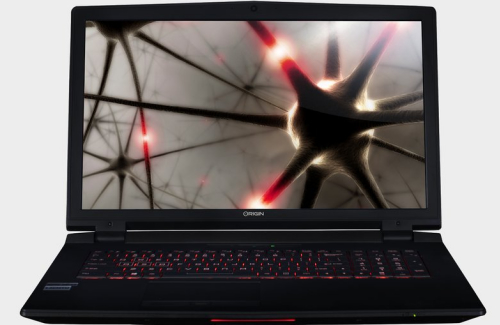 Next in our top 3 and a gaming laptop that really stood out from the crowd in 2015 specifically due to it having a desktop grade CPU packed into its chassis is the Origin EON15-X. The Origin EON15-X comes with a few surprises as it somehow packs a ton of power into a 15.6inch package that's small, offers great performance and overall well designed. In terms of spec the Origin EON15-X has the latest components and is powered by 4GHz Intel Core i7 quad-core processor, in addition it's equipped with one of the best GPU's on the market the Nvidia GeForce GTX 980M graphics card. What's more due to the unbelievable power the machine has to it enables you to not only play the best next gen games, but also edit videos and do other processor intensive tasks that a mobile chip can't handle. In my opinion the Origin EON15-X definitely fits the bill as a great gaming laptop and not tremendously expensive at £1,700 considering what you get for you money, so definitely deserve its places in our top 3.
MSI GS60 Ghost Pro 4K
Something that's a bit different to both the above laptops and really caught our eye was the MSI GS60 Ghost Pro 4K as it was one of the first 4K gaming laptops that really impressed. Featuring a super-fast Intel Core i7 processor and incredible Nvidia GeForce GTX 970M graphics, the MSI GS60 2QE is the only choice when you need a laptop that performs as well as it looks. Furthermore alongside Nvidia MSI have proven that you can have 4k gaming on laptops setups and it won't cost you a fortune. In fact we would go so far in saying its great value considering at £1600 you're getting a 1080p 4k display with GTX 970M graphics, and a laptop that offers more hardware than any other premium package. In my opinion and like others have said online at the moment the MSI Ghost Pro is probably one of the best 15inch gaming laptops on the market and definitely hard to beat, which is why it has to be included in this top 3.
All in all these new hardcore laptops are filled with the very best graphics technology which has led to an overall amazing gaming experience for gamers, and with a plethora of new beastly gaming laptops coming on the market regularly that trend will likely continue.
If you're interested in buying a gaming laptop then head over to Save on Laptops they can help you find the right gaming laptop to satisfy your gaming needs.