For gamers and audiophiles, listening to the right sounds is the best thing technology can offer. Of course, in the scene of technology, the best way to enjoy your set of music is through the help of noise cancelling headphones. Enough said, below are 12 of the best noise cancelling headphones that you will find best in the market today.
Best Noise Cancelling Headphones
BOSE Quietcomfort 25
The Bose QC 25s have a reassuring finish, with a solid build, smooth hinges and a simple on/off switch. They look nicely understated and are dead comfortable to boot. Audio-wise, they're the most balanced cans here, with a bright, detailed sound that really brings out the vocals; ultra-wide stereo separation and flawless noise-cancelling. The case is clever, too, with various accessory slots – and it even shows you how to fold your headphones. There's no wireless and they're the only pair here powered by an AA battery, but otherwise these are exceptional cans.

B&O BEOPLAY H8
B&O has taken Beats' title of 'most banging cans' with its H8s; they'll really thump your drums, though it can be a bit much in bass-heavy tracks. These aren't just bangers, though – they're extraordinarily bright sounding and realistic in the mid-high spectrum, with great stereo separation. They're not the most balanced, but you'll feel truly connected to your music, and noise-cancelling is first-rate. The H8s are the most expensive, but they look and feel incredible. The goatskin on-ear pads are comfy for hours, the controls are intuitive and wireless lasts 14 hours.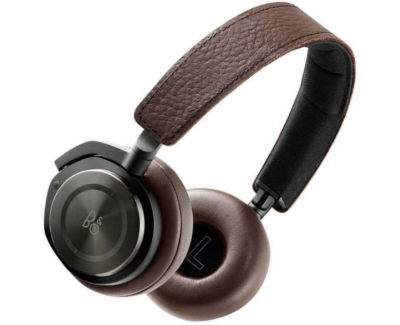 PHILIPS FIDELIO NC1
The NC1s are the cheapest cans here and feel basic, but that's not entirely a bad thing: the controls are fuss-free and there's no wireless to worry about. They're seriously portable, and their space-saving on-ear design is comfortable. All these things point to a pair of headphones that are more interested in performing – and in some areas they do perform well. Noise cancelling is decent (though not the best in this test), and in isolation they sound good, with a controlled low end. However, the rest of the spectrum is a bit fl at and they lack dynamism in more complex tracks.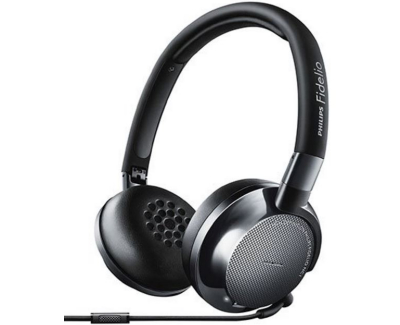 AKG N60 NC
Like the Philips Fidelio NC1s, the AKGs are big on portability. They're even easier to pack than the NC1s, and you get better audio performance. The sound is bright and wide, and they're especially good with music played by real instruments, so if you favor guitar riff s to bleeps, look no further. The noise-cancelling dealt with background sounds easily, but more voices got through than we would've liked. The AKGs are probably the least comfortable of the three pairs of on-ear headphones here, and the build quality feels rather basic – even more so than the NC1s'.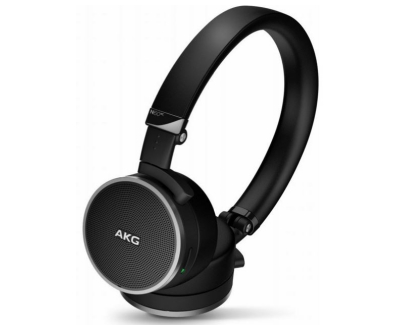 SENNHEISER Momentum Wireless
We were expecting big things from these, and weren't disappointed. They sound incredible, boasting the balance of the Boses and the thump of the B&Os. But unlike the H8s, they're not overbearing; they just sound like a big hi-fi . Stereo separation is top-notch, and all the details are accurately replayed. You also get good noise- cancelling and wireless, with an unbeatable 22 hours of battery life. They're comfortable, too. Just a couple of gripes: the controls are a little fiddly, and they don't feel special enough.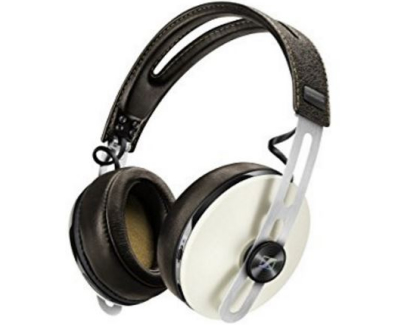 Bose QuietComfort 15
Bose is quite a name in this niche. This one has QC15 headphones which feature proprietary signal processing and TriPort® acoustic headphone structure for more lifelike sound-including deep low notes-from its small, lightweight earcups. You can enjoy music and movies with clear and lifelike sound with it. Its comfortable, around-the-ear fit is ideal for frequent flyers. It includes airline adapter, carrying case, and two audio cables-one with mic/remote for iPhone/iPod control and hands-free iPhone calling. As with any good sounding earphones, it requires AAA battery which can keep it ticking for up to 35 hours.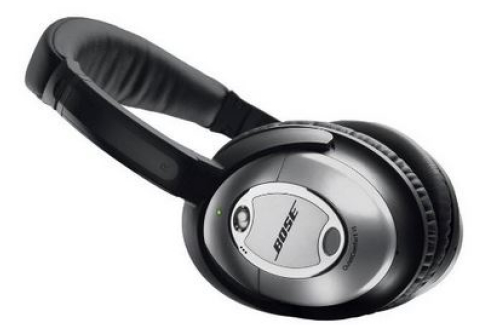 PSB M4U 2
The PSB Speakers M4U 2 Active Noise Cancelling Headphones mix above standard noise cancellation with remarkable sound quality that's worthy of its price tag for audio enthusiasts looking to eradicate ambient noise. The only drawback of M4U 2s are its a little expensive as compared to the current top-of-the-line noise-canceling headphones. Its other features includes: Around-the-ear design, close padded ear cups and adjustable headband and folds up making it easy to store and keep.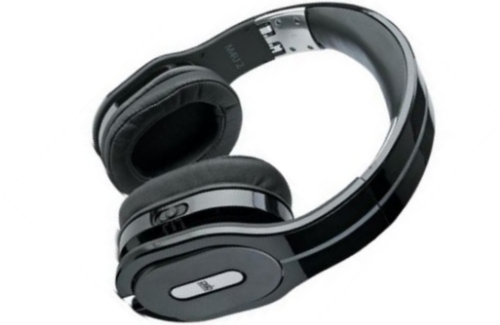 SoundBot SB220 Bluetooth Noise-Reduction Stereo Headphone
Next on our list of best noise cancelling headphones features Stereo Bluetooth connection with back-hang style foldable design which provides maximum portability. Featuring Software & CVC echo/noise reduction, it is able to reduce noise wirelessly so you can enjoy stereo music from all A2DP-enabled devices, such mobile phones, PDA or PC. Switch automatically from remote controls on the headset which allows you to play, skip and select your music tracks. With its 400mAh Li-Polymer Battery, it can operate continuously for up to 20 hours before it will require a recharge.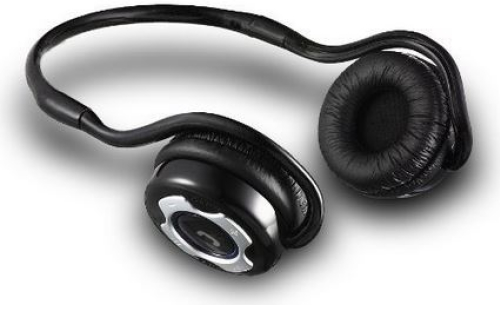 Solitude XCS Active Noise Canceling and Amplifier Headphone
This Solitude's headset features premium noise cancelling technology for everyday use. Further, this results to premium studio quality sound which is a great thing at this price point. Solitude's top of the line around-the-ear ear cushions further enhances the sound quality as well which results to better overall comfort. Portability is not a problem either as it can go on for straight 40 hours through its two AAA batteries.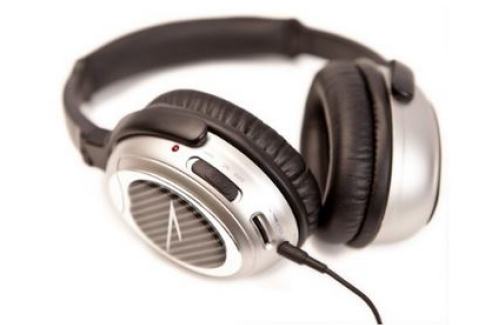 Harman Kardon NC Premium Over-Ear Noise Cancelling Headphone
Among the good features of this headphone are; Unique design, excellent fit and finish, impeccable sound quality, built-in rechargeable battery to power the noise cancellation, include Apple-friendly inline remote and microphone. But among some of its drawbacks are it is slightly expensive; the inline remote and microphone is not compatible with many non-Apple tablets and smartphones; the battery charging cable is not a standard Micro-USB cable. its other features includes: Optimized driver system for sonic clarity and accuracy making you hear the audio clearly even at low volume, Passive playback using the supplied bypass cable and Sandblasted steel and black matte housings making it more sophisticated and modern. Overall this headphone can give you the expectations you are expecting on a noise cancelling headphone.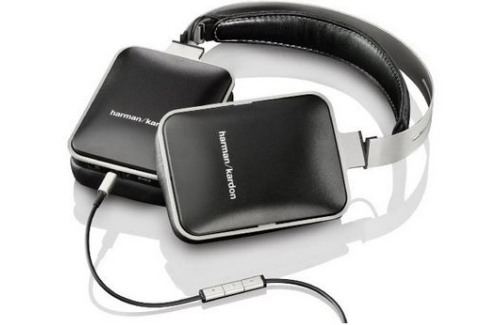 Sennheiser HD-280 PRO Headphones
If you're really concerned with noise, this one won't let you down. It has dynamic, closed-ear headphones with up to 32 dB attenuation of outside sound so you can still hear your music even someone is hammering your wall. It is lightweight and comfortable, it has ergonomic design and has a cord length 9.8 feet so moving around is till still possible while you're using it. It has extended frequency response and warm, natural sound reproduction. It comes with around-the-ear design with padded earcups for additional comfort. Furthermore, its earpads, headband padding, and audio cord are easily replaceable, ensuring long life of your headset.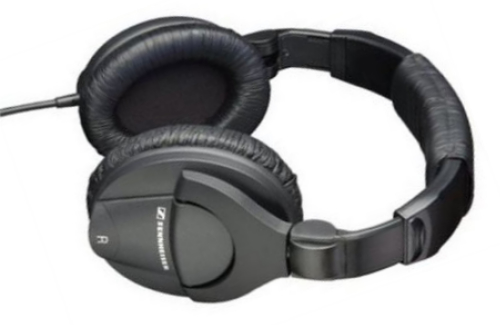 Audio-Technica ATH-M30
Featuring exceptional clarity and sonic accuracy for mixing, this is surely not your average headset. It features high power handling for tracking sessions. Its circumaural design ensures superior isolation from outside noise. It as well has adjustable cushioned headband and lightweight design for maximum comfort every time. Its Gold-plated 1/8″ (3.5 mm) stereo connector with strain relief and professional screw-on 1/4″ (6.3 mm) adapter ensures minimal loss during sound transmission for optimal clarity.