According to a recent study, US millennials are spending an average of $112 on gaming per month. Gaming is an expensive hobby that can be hard to keep, especially when brands release new consoles and new gaming packs.
However, with Black Friday around the corner, you can save some money on a few high priced items. From the Nintendo Switch to the Logitech g502 hero mouse, you can purchase all your tech needs in a single day!
Now, are you ready to dive in? Here's an insider look at the best Black Friday tech deals:
PlayStation 4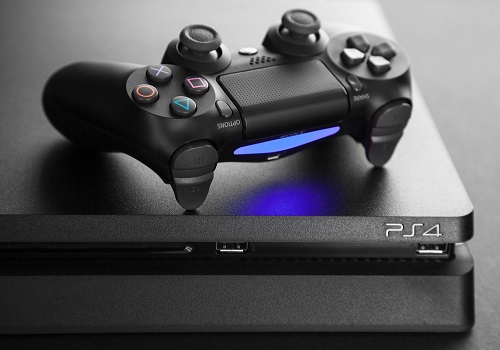 One of the best deals this Black Friday season is on the PS4 Pro console. It's now $100 off at numerous stores, making this gaming console only $300. This deal is available at Target, Best Buy, as well as GameStop. Although, if you purchase it through GameStop, you can receive a $25 gift card along with your purchase.
Also, the PS4 slim console, which holds 1TB of storage, is now priced at just $200. Its original price is around $300 making this a great deal for an avid gamer.
However, now that Black Friday has arrived, the purchase of one PS4 slim consoles also includes three free games. Do you hear that? Three free games! They include The Last of Us Remastered, God of War, and Horizon Zero Dawn.
If you have some money left over, why not spend it on the PlayStation VR pack. You can get it for around $200. It comes with a headset and not one, not two, but five free games!
Although, PlayStation has another great deal going on. During Black Friday, the PlayStation plus one subscription is 15 dollars off, bringing the total to an even $50. What a steal!
XBOX One
Just like PlayStation, Xbox has discounted its console for Black Friday. You can purchase Xbox One X for $350. Now, that's $150 off!
However, Xbox doesn't have many of the sales on other accessories as PlayStation has for Black Friday. If you want to get the best deal possible, purchase the XBOX One X in the Cyberpunk 2077 limited edition bundle. Since it's a limited edition deal, it's likely this will be the only time it will be available for purchase.
In fact, since limited edition items increase in value over time, in the passing years, you can potentially sell it for more money.
Nintendo Switch/Lite
The Nintendo Switch has become a hot commodity throughout the past year. With prices soaring above $400, it may have been hard to get your hands on one of these gaming gadgets. After all, its sales have doubled, leading many stores to be sold out.
However, now that Black Friday is here, you can get the Nintendo Switch lite for $199. The lite version is often the cheaper of two.
With a smaller display and without removable joy-cons, this console is perfect if you like to play on your own. Also, due to its size, it's easier to travel with and play on the go.
Although, if you want to enjoy the full experience, purchase the Animal crossing bundle for just $299. You can buy the switch alone for the same price, but who doesn't want to purchase a console with a free game included.
Logitech G502 Hero Mouse
Are you looking for a high-quality mouse without spending hundreds of dollars? Then the Logitech G502 hero mouse is just what you need. With 11 programmable buttons and a sensor that has over 16,000dpi, this mouse is certainly all you need. Not to mention it comes with RGB lighting for an extra effect.
On Black Friday, you can find discounts like $20 off for a total of only 60 dollars. Now that's a steal!
Dell G5 15
This high-quality laptop is usually priced at $1,450. With its 2060 graphics card and the latest Intel processor, it's certainly the laptop you want if you're a gamer. In fact, it even has 16GM of RAM.
Although, with Black Friday sales, you can find this top-selling laptop for only $1,180. Now, that's quite a deal!
Microsoft Surface Book 3
This tablet turned laptop is the prime definition of gaming on the go. With vivid video quality and a long battery life of 17.5 hours, this portable laptop takes gaming to a new dimension. Due to its pixel sense display, it has a high resolution that integrates the surface pen as well as surface dial touch.
Surface Book 3 also has the fastest graphics powered by GTX GeForce GPU, which has about 16GM of RAM and 256GB of storage. That way, you can enjoy the games you love when you want, without experiencing poor visual quality, lag time, or communication interference.
This gaming tablet is usually sold for a whopping $2,300. Although, on Black Friday, Best Buy is selling them at a discount price of $2,100. You better make sure you get one before they all sell out!
However, pro-tip, with such a discounted price, if you miss out on Black Friday try looking for sales on Cyber Monday. You might not receive the full savings but you may be able to save more than just an annual discount.
ROCCAT Vulcan 121 Aimo Mechanical Gaming Keyboard
The ROCCAT brand tends to be popular with many PC users. If you want to purchase a keyboard for your gaming relative, you should purchase the Vulcan 121. This keyboard was created for gamers in mind; with a 30% faster response time, you can play the games you love without any lag.
In fact, the keys sit above mechanical buttons, which can turn any color due to its embedded LEDs. Just watch as your keyboard turns into a warm rainbow gradient. It also comes with a detachable wrist rest for maximum comfort and support.
This one of a kind keyboard is usually priced at $160. However, on Black Friday, you can save 25% and purchase this gaming keyboard for just $120.
Razer DeathAdder Mouse
If you're looking to save money, then this mouse is for you. This ergonomic mouse has five programmable buttons and even a good 6,400dpi sensor. You can save $20 on this gaming mouse, which equals a total of $30.
However, if you want more bang for your buck, you can purchase a tech starter pack, which includes a keyboard, mouse, and mouse pad. All for the legendary price of $80.
Razer Kraken Tournament Headset
It's time to take out your credit card because you'll definitely want to buy these headphones. These surround sound headphones are perfect for all your gaming needs. In fact, the Kraken tournament edition pairs well with consoles, computers, mobile phones, and also the Nintendo Switch.
This one of kind headphones offers vivid audio from cinematic gunfights to crackling footsteps; that way gamers can experience a stronger in-game awareness. These headphones also provide maximum comfort and support. Filled with cooling gel padding and memory foam, these headphones provide relief against heat and pressure strains.
The headphones also include a retractable and bendable microphone that can catch the user's sound. When it does so, it removes any nearby noise that way; you can have clear and concise in-game communication.
The headphones are usually priced at around $100. However, with Black Friday savings, you can purchase them for only 55 dollars at Best Buy. Now, that's a good deal!
Acer Nitro VG240Y Computer Monitor
This monitor is perfect for anyone who wants to play videogames. With one millisecond response time, the gameplay is flawless and even blur-free.
The monitor also has Freesync technology, which decreases choppy gameplay and produces a fluid virtual experience. Unlike other monitors, you can quickly change the game view, audio settings, and more with the display widget. In fact, you can assign certain modes to specific programs.
On Black Friday, the Acer Nitro computer monitor is on sale for $238. If you're interested in the monitor, you should purchase it. After all, its normal price is $319.
The Best Black Friday Tech Deals You Need to Purchase
With Black Friday just around the corner, there are a plethora of deals to choose from. You can purchase a gaming keyboard for just $120 or the best selling headset for $55. But just wait, there're more deals out there; however, these are the best of the best. With bundles, including free games, extra tech, and more software, you can let your inner gamer free.
Just make sure you arrive on time, with your card in hand; these deals tend to go fast. If you do miss those fantastic deals, don't fret more await you on cyber Monday. So get ready to save, this Black Friday season!
For more information about the best Black Friday tech deals, visit our website today. We look forward to helping you!