Dell has been in the laptop-selling business for a long time now, and the Inspiron 15 is a well-established part of its range that gets upgraded from time to time as technology moves on. This budget laptop looks rather sleek, with a metallic finish wrapped around its black plastic chassis.
Because it's a normal laptop, there's a DVD writer built into the right-hand side, and a 1TB hard drive inside to accommodate all your apps, files, photos and media. Since the chassis hasn't been compressed to the depth of a sheet of paper, there's room for three USB 3.0 ports, a full-size HDMI socket for an external monitor, and an SD card reader. There's no Ethernet port for old-school networking, but fast 802.11ac Wi-Fi is built-in.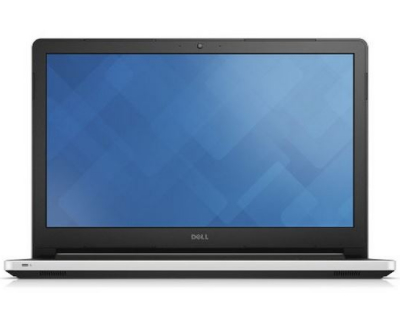 The Intel Core i5 processor is only dual-core, but still delivers performance ahead of fancier, pricier machines, such as the HP Envy x360. That mechanical hard drive means Windows10 will occasionally pause to catch up as you flick between apps, windows and webpages, but only for a fraction of a second. You may want to uninstall the 12-month trial of McAfee LiveSafe that comes loaded: it offers a year's free protection from malware, but only by interrupting everything you're trying to do like a fractious toddler. You're better off using a free alternative. Despite its modest price, Dell Inspiron 15 5558 comes with a proper graphics card, Nvidia's new GeForce 920M. New? Yes. Top of the range? No. The latest 3Dgames won't run smoothly in FullHD, even on low-quality settings, so you'd need to turn the resolution down to play them.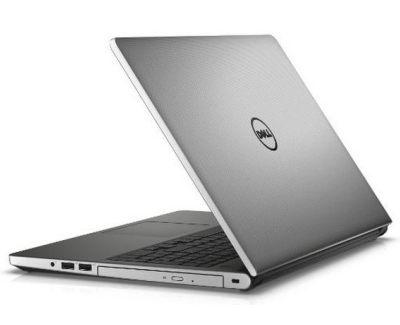 Older and less demanding titles will work fine, and tasks like basic photo or video editing aren't beyond reach. The built-in speakers sound clear and go quite loud, too which can be ideal for your music production hobby. FullHD (1920×1080) is exactly the resolution of the 15.6″ screen, and at this size it looks sharp without making everything hopelessly small. There's easily enough room to work in two windows side by side. You can pay extra for a touchscreen, but that just means fingerprints allover your work. The Inspiron 15's regular display has a matte finish to avoid annoying reflections, and the touchpad below the keyboard is very responsive, so it's not hard to control what you're doing. The keyboard itself has no backlighting and feels basic, without much sense of the keys actually pressing, although we've seen worse.
While there's plenty of detail in the display, color is distinctly lacking. According to our tests, the LCD panel can only reproduce 58 percent of the standard sRGB spectrum, so pictures that ought to pop look flat and dull. That's disappointing, and rules out this machine if you're seriously into photography or design. The maximum brightness is also less than impressive.
On the other hand, good contrast and wide-viewing angles mean the display is by no means unpleasant to use for general tasks. At 2.3kg and a full inch thick, Dell Inspiron 15 5558 isn't a lightweight laptop by today's standards. Portability is also limited by the battery, which only lasted us just over three hours of video watching. That isn't even very good by yesterday's standards. For a normal laptop, though, it's tolerable. All round, the Dell Inspiron 15 5558 may not win any awards for innovation, but it's a complete Windows10 system that you can pack in your bag when necessary, for $440. Who needs 360-degree hinges anyway?