Many people don't trust WiFi connections and are reluctant to replace their trustworthy LAN setups for a wireless adapter. However, if you have an ultrabook it is highly unlikely that you have a LAN port and your connection is dependent on WiFi.
In the following lines will cover everything from ISP problems, driver issues or a hardware button that switches WLAN on or off (I know it sounds ridiculous, but it happens more often than not), to some more serious troubles like WiFi channel interference and faulty adapter configurations.
ISP, users and viruses
Though we live in 2016 and have things like gigabit internet available, it is still common that your internet connection gets interrupted on your ISP's side. Given the amount of equipment used to distribute the internet, something is bound to go bad once in a while. That is why when you are experiencing internet problems, your ISP is the first thing to check. Your modem will indicate whether it is connected to the network, and if not, you should contact your ISP and report an issue.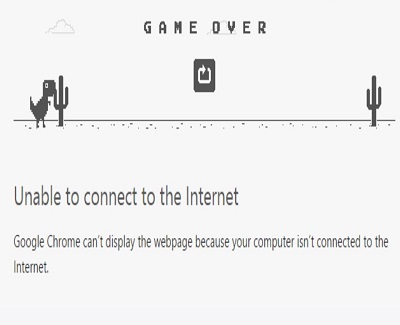 From time to time the modem will stay connected, but your internet speed will be sluggish. If that happens, check if you have active background downloads that might interfere with your internet speed or if Windows Update is running. Additionally, check your PC for viruses. If those two things check out, take an internet speed test and record the results, which you can then show to your ISP.
Modern laptops are designed with FN keys in the topmost row of the keyboard that are commonly combined with F keys. What happens more often than not is that they get pressed by accident. When that happens you won't have a working WiFi, but it is easily noticeable and solvable!
Related Read: 10 Best USB Wifi Adapters for PC Gamers (2017 Edition)
Channels and IPconfig
If by any chance you encounter internet speed problems while using WiFi, but the speed tests measured via LAN cable are normal, all chances are there is a high WiFi signal interference in your surroundings. In such cases, you should login to your modem setup page and under WiFi settings check all available channels. Once there, it is a matter of trial and error to find a channel which has the biggest signal strength and clarity.
When you see a yellow triangle on your internet connection, your internet isn't working and you've already tried all of the above, it's time to go a bit more technical. First up go to network and sharing center. Once there, select your connection name and click on it to open a dialogue window which will give you a multitude of options. The first one you should open is "Diagnose". This will either resolve the issue (this happens quite rarely) or will pinpoint the problem so you can further troubleshoot.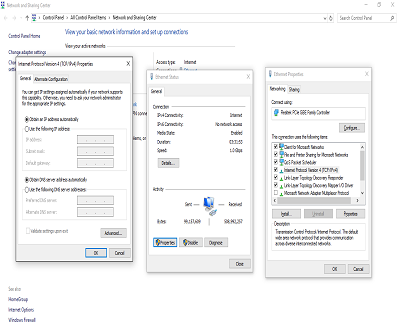 The next step is to open the "Properties" window and choose "Internet Protocol Version 4 (TCP/IPv4)". Then you need to check if your IPv4 configuration is set for automatic configuration (it should be this way in most cases) or is it set manually (it should be this way only if your ISP requires so, and gives you the configuration details). In either case, depending on your ISP; set the parameters as required in the instructions you received and you should be fine. The last resort is to run this set of commands from an elevated Command Prompt:
netsh winsock reset and press Enter.
netsh int ip reset and press Enter.
ipconfig /release and press Enter.
ipconfig /renew and press Enter.
ipconfig /flushdns and press Enter.
If these don't cut it for you, it is time to revert to a higher instance and turn to a professional that has a higher level of expertise than you.
============================================================
Author Bio:
Although a Physics graduate, Marcus opted for work in fields of technology, marketing, and web. He is also an author at Technivorz blog. He likes an occasional game or two and has seen Star Wars films 44 times.
============================================================