It is not common for anybody to pay a huge amount for a gaming laptop yet Gigabyte P37x is among those few products that is worthy of such price. From its slick, sturdy exterior to the immensely powerful assortment of goodies tucked away inside, it's obvious Gigabyte hasn't scrimped on a single thing when building this beast of a gaming laptop. Here are some the things that you'll get if ever you purchase one.

Display and Design
The large 17.3 inch display means this is a slab of a laptop, yet Gigabyte has made it incredibly thin, at just 22mm deep. Weighing just 2.7kg, it's one of the lightest 17.3 inch laptops we've seen. Despite the screen's large size, the native resolution of 1920 x 1080 is crisp enough to nullify any obvious pixels, and it's the perfect resolution for the GPU within. An IPS panel is used, resulting in excellent image quality and viewing angles.
The exterior is built from a mixture of aluminum and plastic, but adopts a very subtle, understated aesthetic – perfect for convincing the boss at work that it's just a business laptop.  The large chiclet keyboard is easy to use, and even has a set of macro keys for gamers. All up, the device feels reassuringly sturdy and well-built, as it should for its price.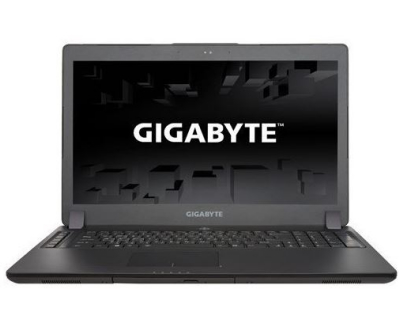 Features and Performance
Having large dimensions, owners will certainly be delighted when it comes to plugging in external extras. Four USB ports are included, two each of the 3.0 and 2.0 varieties, while HDMI, mini DisplayPort and D-sub provide several video output options. Gigabit Ethernet is a given, as is the headphone/SPDIF out. Finally there's the ubiquitous SD card reader, while 802.11b/g/n/ac and Bluetooth 4.0 provide wireless connectivity. It's what's inside that makes this a truly memorable machine though. Intel's i7-4720HQ quad-cored Hyper-Threaded processor churns by at 3.6GHz under load, and it's paired with 16GB of DDR3-1866MHz memory. Twin 128GB SSDs are mated in RAID 0 mode to deliver a blistering OS and favorite game partition, while another 2TB of mechanical drive space is perfect for your media library and less-played games. Where it really shines is the inclusion of NVIDIA's shiny new GTX 980M GPU, which is undoubtedly the fastest mobile GPU on the market. This is roughly the equivalent of a GTX 770 desktop GPU, which still has enough grunt to run most of today's games with everything cranked to Ultra. We threw Grid Autosport at 1920 x 1080, 4xMSAA and Ultra detail at it, and measured an average framerate of 76fps. Even Thief, running on similar detail settings, was eminently playable, with an average 59fps.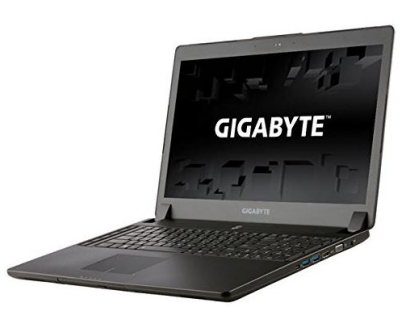 Verdict
There is a little downside for this performance, with noticeable fan noise under load, but that's a given with gaming laptops. If you're looking for the ultimate in gaming performance on the go, and don't want to deal with the vagaries of SLI systems, Gigabyte P37x has everything you need – blistering performance, a beautiful screen and a well thought out chassis.