It's been a long time since Lenovo took over IBM's laptop division, but there's still something of the business computer about this budget system. It's functional rather than elegant, but it ticks a lot of boxes. Laptops at low prices are usually very small and/or have limited functionality (such as Chromebooks, which run everything within a web browser). The Lenovo B50-30 has a large 15.6in screen and a full-size keyboard.
Design
The jet-black Lenovo is reasonably slim –exactly an inch, or 2.5cm but at 2.3kg it's heavy. But sadly, that's not because it's built to last. The thin plastic lid flexes alarmingly if you twist it (which is probably a bad idea if you will!) and even the main part feels flimsy around the DVD drive. Still, you do get a DVD drive, something none of Apple's laptops offer at five times the price.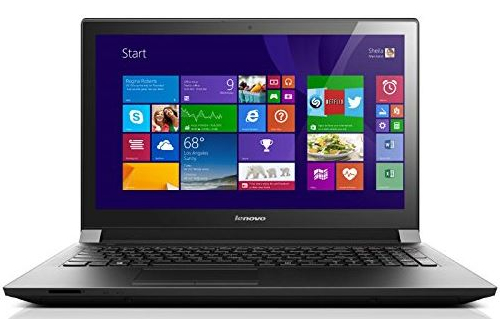 Let's be honest, though, the main things that matter in a laptop are the screen and keyboard. And these are very disappointing. The keyboard is of the usual "Scrabble-tile" variety, but feels unusually unresponsive and floppy. At least the touchpad works smoothly.
Display
When we test screens, we're looking at how much contrast they can show between the darkest blacks and brightest whites, and how wide a range of colors they can represent. In all of these aspects the Lenovo was mediocre at best. Everything looks dull, dark colors blend together, and anything blue looks, well, not that blue. The resolution is the same as smaller screens, so everything is displayed bigger, which may be an advantage, but at the cost of extra detail. For photo editing or even watching films, that's a serious drawback.
Features
You also get a hard drive, rather than an SSD. This is slower and noisier, clattering away whenever programs access it, but its 500GB capacity is bigger than most SSDs. You can plug whatever else you need into the three USB ports, one of which is USB 3.0 for high speed. There's also a Gigabit Ethernet port for connecting to a network, and the latest 802.11n Wi-Fi and Bluetooth 4. A webcam is built-in.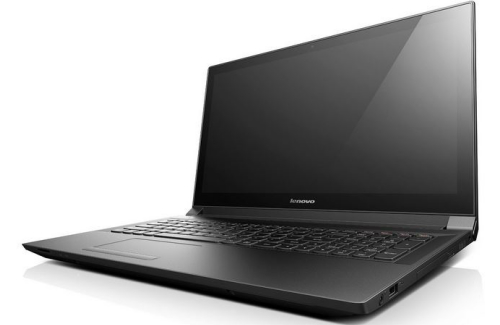 For other purposes you might be able to live with these flaws, and the Celeron N2840 processor is decent enough to cope with everyday tasks. The battery only lasted four-and-a-half hours in our tests, but portability isn't the B50-30's strong point anyway, and it's still enough to pop out to a café for a break. We can't give this PC a high rating, but that doesn't mean you should avoid it. If a small screen and tiny storage don't appeal to you, it may appeal to those on a limited budget.
Overall:
Lenovo B50-30 is not a portable laptop computer at its best, but at least it's cheap, and you can use on the go when necessary.
Specs:
Intel Celeron N2830 Dual Core 2.16 GHz
4 GB DDR3
500 GB 5400 rpm Hard Drive
6-Inch Screen
Integrated Intel HD Graphics 4400
Windows 8.1
5-hour battery life