We heard some really great things about this laptop so we are going share some of the basics about this laptop and its promises.
First, the LG Gram 17 that we tested has an Intel 10th Generation i7-1065G7 CPU With Iris Plus graphics, 16gb RAM, and 1TB M.2 NvMe SSD.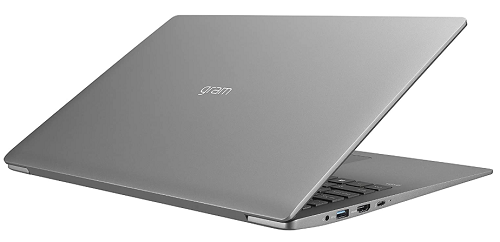 Weight
Let's talk about weight.  The LG Gram 17 laptop is very very light. A perfect laptop for those people that are always on the go and that are working even on the airplane or coffee shop. This laptop is really light it doesn't weigh a gram exactly more like about three pounds but that is significantly lighter than any other laptop. Its exact weight is 2.98 lbs.
Screen
The huge crystal-clear 17-inch screen is something else the screen has 2560 by 1600 resolution which means the screen is really sharp it's twice the resolution of some other monitors or laptop monitors that you'll find it lies somewhere between Full HD and 4k so you should also notice really clear images and vivid colors it's got a 16 by 10 aspect ratio which allows you to see more information easily without scrolling. The screen is definitely a treat to watch and it's vibrant and easy on the eyes if you wanted to watch a whole movie on here that would be a-ok.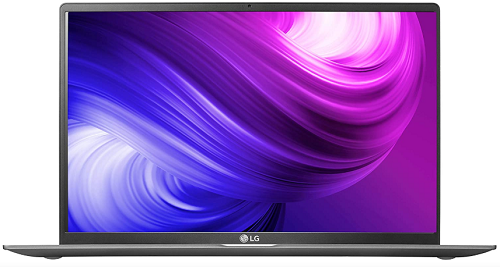 When using it to edit documents the text leaps off the page even when you're using smaller fonts it's easy to read. when it comes to watching videos it's a great screen for a laptop we checked out some movies and music videos and conclude that this could be a great little portable entertainment for anyone. It has decent speakers, the sound quality is impressive you'll feel like it leans a bit towards the high end and can sound tinny but you're not buying a laptop for its abilities to mimic surround sound now, are you?!
Keyboard
The gram also has a wide backlit keyboard full number keypad trackpad and it's also easy enough to type on this keyboard the keys are comfortable to type on and not too clicky. This is great for writers/bloggers who are fast typers. Although the trackpad isn't centered under the spacebar on the keyboard, it will not be an issue if you're right-handed.
Battery
LG Gram uses an 80WH Lithium battery that promises a 17 hours battery life. Pretty impressive! And LG says it's more than enough to last all day. The battery is supposed to deliver up to 17 hours of power making it really great for travel.
Ports
The LG Gram still has plenty of options when it comes to physical connections. On one side there's an AC power port, USB HDMI, and a thunderbolt port which you can use for a bunch of different things including charging. On the other end, there are two more USB ports, a headphone jack, micro SD card reader and a security lock.


Features
LG gram 17 passed seven military-grade tests for durability including rigorous tests for shock, low pressure, high and low temperature, dust incursion and more the LG gram is also extremely thin it's going to fit easily in any laptop bag tote or backpack.
The LG gram offers fingerprint identification via a small sensor embedded in the power button you'll need a few touches to enable it and it ready to unlock the computer in a snap.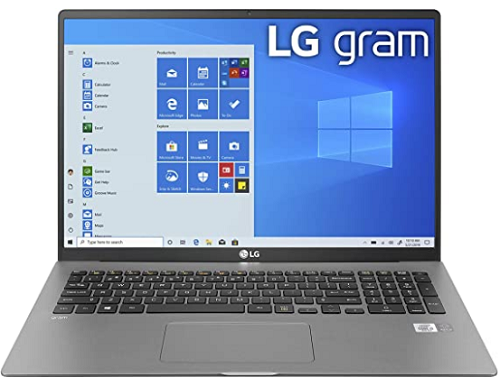 If you're an Apple user and concerned about how much connectivity you would get between your iPhone and the LG Gram, don't fret! You could backup files and share them across devices with Microsoft Onedrive. Onedrive is essentially a cloud storage system that gives you access to all your files from all of your different devices so having this on the iPhone and on the Gram makes file and photo sharing a lot easier.
It also has a feature called find my device which lets you use your device's location to help you find it if you lose it or if it ends up stolen you do have to be signed in to Windows with your Microsoft account to use this feature. Now, this is by no means a new or revolutionary feature but it is an important one that does let you track down a lost or misplaced or stolen laptop. You can also get easy access to web searches from any window. a small web search bar along the bottom of the screen is always ready and waiting for you.
Conclusion
Overall from a consumer perspective, we really liked the LG Gram 17. We think this is an outstanding laptop for people who travel a lot just based on the weight and the thinness alone it's also got that great screen so if you end up doing a lot of video work in your line of work it's perfect for you. It's lightweight, streamlined, has that great screen and it looks and sounds great overall. it is really great for working and for entertainment as well any downsides we found had more to do with our own need for compatibility with devices. This is a must-buy if you are looking for a new laptop.