A laptop bag may not be much of an attention for common folks. Other than offering a good carrying case for your machine, it really doesn't do much. But a common complaint over modern devices is power consumption. If you are among those that use their devices all day long, chances are you'll be having some problems with your battery. Fortunately powerbanks came into fruition. But what if you can still make it better?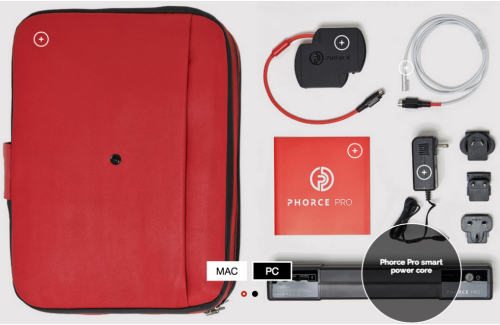 Some ingenious idea came in the form of Phorce Pro. This is one of the laptop bags that will really stand out from the crowd. What's really amazing about this laptop bag is the fact it comes with a battery that can charge multiple devices enough for a day's worth. You may have doubts about its capability but with its 26000 mAh battery, it will surely have enough juice to conquer your needs. So far this is the biggest capacity battery to be offered in the market.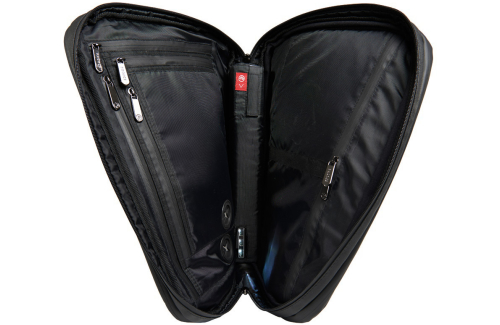 It then connects devices through three USB ports and a 90W laptop charging port. For this, you can actually charge 4 devices in one go. The laptop charger is replaced by a MagSafe cable to cater Mac users in the market.
And as a bag, Phorce Pro has a rectangular shape and looks like a suitcase. It can be carried either like a suitcase, a backpack, or a messenger bag. This is possible through its detachable straps and handles that come with the bag making it versatile enough for all users. What's even better is that the external battery can be monitored by an app, there's an Android and iOS version, over a Bluetooth connection making you aware of how much power left in it. The same app will alert you as well if you left your bag behind.