Most of today's activities that involve computers have some relation to the use of internet. Be it for research, job-related or even for pure leisure, internet connectivity has a part in our modern lives. And many times, some users tend to solely rely on internet to do their work. Well, Google has paved the way for this kind of innovation. And this is the same reason that Google itself created the Chrome OS. If you've been using Chrome web browser then you'll be very much familiar with this Chrome OS as their based on the same DNA. At such, Chromebooks came to existence like this one from Samsung. But is it good enough? Let's find out.
Good Performance
One way to easily spot a good performer is through its CPU. In the recent waves of i3 to i7 processors, other CPU options seemed to become obsolete in terms of overall performance. And this Samsung Chromebook 3 is powered by Intel Celeron N3050 processor. Yes, it does not offer that punch you get from a gaming laptop. Packing 1.60 GHz, up to 2.16 GHz through Turbo technology, it seems to have a pathetic performance. But such a thing is not observed from this offering from Samsung. Yes, it does not come with powerful performance with its hardware alone but it only drives Chrome OS which is very light. This makes the Chromebook 3 quite efficient with its performance.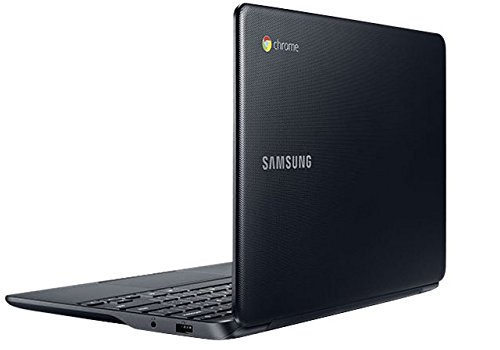 It doesn't need to load lots of drivers or application at a time making it behave like a true performer. And this new model comes with 4 GB worth of RAM space. Older generations of Chromebooks seems to be limited to 2 GB RAM and that seems to work back then. With the additional memory space the system seems to have gained new life as it works seamlessly even with some multitasking, in Chrome OS' fashion that is. Display comes in the form of 11.6" HD, Anti-Reflective Display sporting Image Enhancer. This display unit is quite adequate giving good image quality and colors. It offers respectable viewing angles given its price tag.
Cheap but reliable
On one hand, modern Windows OS cost a fortune when bought alone. And in reality, when you buy a laptop, you also pay for the OS. This makes the prices go up. Chrome OS on the other hand is an open-source system offered by Google. It was based on Linux Kernel with Chrome browser as its main interface. It means manufacturers can concentrate their pricing-basis on the hardware. This results to a very cheap pricing without sacrificing quality. And this means that you can expect Chromebooks to offer decent hardware with the least price.
Yes, this Samsung Chromebook 3 XE500C13-K02US offers very reliable exterior surfaces, you can't tell that it's priced very low. Nope, it does not have an all-metal exterior but the plastic construction is very well put together. It's sturdy and is spill-resistant making it a good choice for people on-the-go like students and writers. And this thing sports a very thin 0.7-inch thickness without making the build quality cheap. Let's just say this computer doesn't really fit in conventional laptop categories but rather, it creates its own little a niche in-between inexpensive and portable laptops available in the market.
Moreover, Samsung said that Chromebook 3 will be able to withstand shocks similar to dropping the device from a height of up to 2.5 ft. This may not be necessary to put this one to the test but that's quite a strong testament as on how sturdy the device is. Samsung said it features reinforced chassis that ensures safety and also has a textured finish that minimizes slipping from happening in the first place.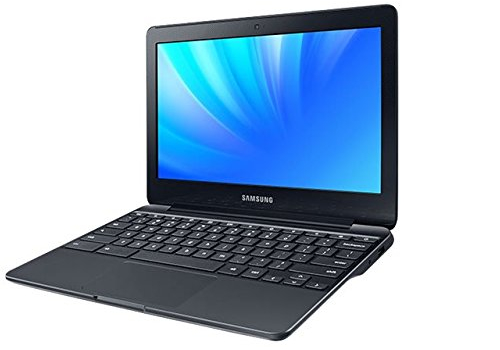 A Rather Limited Storage
When you think about laptop storage you will surely think about having at least 128GB storage with SSD technology. But this Chromebook packs a measly 16GB. Back in olden days, when 32GB desktops were the norm, this storage size will surely feel fine. But modern times have made files sizes a lot bigger than before thus necessitating bigger storage. And that 16GB drive will surely run out in a short time. Thankfully though, Google extends this limitation by offering Chromebook users with 100 GB worth of cloud storage for free, for the first two years, for each unit brought.
Very Portable 
With only 2.5 pounds worth of deadweight, this Chromebook is a good partner to carry around. If you only care for the basics like web browsing and documents viewing this option is a good choice. And even more important for that overall portability is having a reliable battery. Chromebook 3's battery is able to work efficiently up to 11 hours, one charge is more than enough for the whole day. As mentioned above, Chromebook 3 has .7-inch thickness. This was possible with complete lack of cooling fans. As most people, you would think it could easily get hot. But the overall design works efficiently as the system didn't get uncomfortably warm under continuous use throughout the day.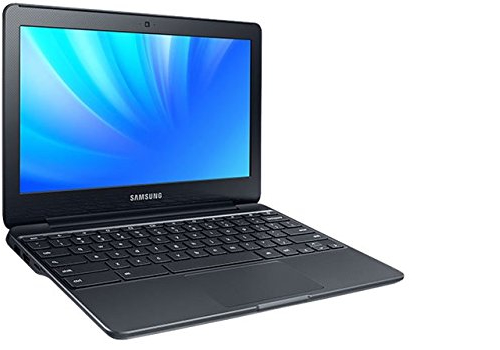 Learn what others have to say to Samsung Chromebook 3 XE500C13-K02US

The Verdict
If you are among the people that wanted a laptop that could conquer the whole day but only needs the basics, Samsung Chromebook 3 XE500C13-K02US will surely work. It doesn't offer punchy performance but it rather offers a very reliable overall execution. It's cheap, reliable, and portable. These are the pillars that make a laptop a good choice and this Chromebook works just fine.