Graphics card or most commonly known as video cards are important in a PC if you want to have a quality graphics for your games, photo editing software and other programs that requires heavy use of graphics. But, what are the things that we should consider before buying one? Listed below are 5 tips on choosing the right graphics card for your PC.
Capability
A basic graphics card such as an AMD Radeon HD 6450 will cost around $38 – $40. It can support two monitors at high resolutions, so you can easily add a second monitor to your PC, giving you lots of room on your Windows Desktop. This kind of setup is ideal if you regularly use two applications at once.
Prize
You'll need to spend more money if you want to play games, though, as the card above isn't powerful enough to play the latest 3D titles. Look for a card with at least an AMD Radeon HD 7770 chipset. High-powered cards tend to be more expensive, so expect to pay around £100 if you want to play games at 1920×1080 at high-quality settings.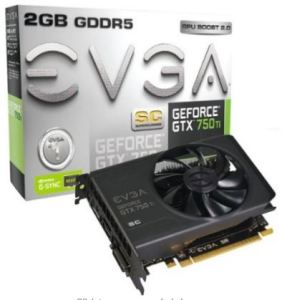 Output
Check that your chosen card has the graphics outputs you need. Only low-end cards now have VGA outputs, but many come with a DVI-to-VGA adaptor. Depending on your monitor, you may also want an HDMI output or even DisplayPort. Bear in mind that AMD's Eyefinity triple- monitor gaming mode requires at least one Display Port monitor, but you can buy DVI-to-DisplayPort adaptors for around £20. Nvidia's Surround three-monitor mode needs only DVI and HDMI ports.
Memory
The amount of memory a card has is important if you want games to look their best at high resolutions. If possible, get a card with 2GB of RAM, as this should allow you to select the highest-quality textures in games.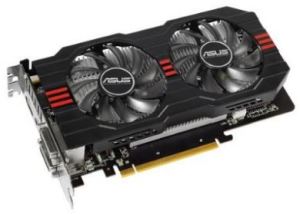 Space
A card's size, noise output and power requirements are the final considerations. Make sure your PC's case can accommodate your chosen card. Double-slot cards with large fans tend to be quieter than single-slot cards with small fans but will block expansion slots on your motherboard. Check that your power supply can provide the amount of power the card needs and that it has the right connectors. Many cards require a six-pin PCI Express power connector, and some also need an additional eight-pin connector.