If you are familiar with laptops then you're aware that the trend seems to value slimmer profiles. This eventually led to a new term, ultrabook; a slimmer, lightweight version a full-sized laptop. The main market for such a system is portability. But then these systems seem to be priced higher than their ordinary counterpart. But then not all is lost, today competition seems to be working positively. If you wanted to know some of best ultrabooks under 1000 that can fit your budget, here are some of them.
Best Ultrabooks Under 1000
HP ProBook 430 Ultrabook
With Intel Core i3-4010U 4th Gen Haswell CPU underneath, this system is a good performer. It has 4GB, 1600MHz DDR3L SDRAM which is well capable of handling loads of data at once.  It has Intel HD Graphics 4400 which projects to its 13.3″ diagonal LED-backlit, anti-glare (1366 x 768) LCD, a 128GB Solid State Performance Hard Drive for better drive stability even while moving. It supports Bluetooth 4.0, it has 720p HD Webcam & Dual Array Microphone plus DTS Sound.  It as well comes with full-sized, spill-resistant keyboard and is preinstalled with Genuine Windows 7 Professional 64-Bit.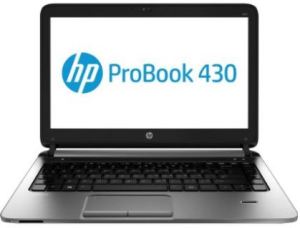 Acer S3-391-6046 Ultrabook
Intel Core i3-2367M CPU, clocked at 1.4GHz powers this system. It has 4GB DDR3 RAM with 320GB HDD for your files and other documents. It has 1.3 megapixel built-in webcam for those video chat moments with your love one. Screen Resolution is numbered at 1366 x 768. It has all the standards of a laptop like 802.11b/g/n Wireless LAN, Bluetooth 4.0 HS and the likes. And the best part is that this PC weighs measly 2.6 pounds and only 0.5 inch thin, which makes this laptop a suitable travel buddy.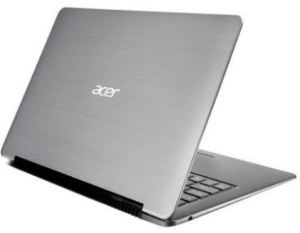 Dell Inspiron i14RMT-7501sLV
This entry is from one of the most trusted brand in laptop computers, DELL. The Dell 14R is an ultrabook for those of you who are always on the go. Measuring only 1" thin it is easily fit on any travel bag, and with its brushed-aluminum finish and round corners, you will be proud of using this laptop at any public places. Boasting a Intel Core i5-4200u processor, this 14 inch ultrabook from Dell is simply an all-rounder. From streaming media, working on your projects and gaming this laptop will never let you down. With 8GB DDR3L SDRAM and 1TB of hard drive storage space there will be plenty of room for your games and most important files.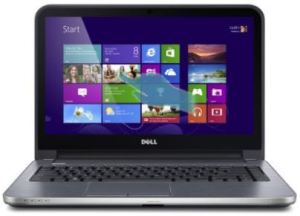 ASUS X401A-BCL0705Y
This system is powered by 1.8GHz Intel Celeron 1000M processor, which has 2MB L3 cache which can handle daily computing tasks easily. RAM space is numbered at 4GB which can handle tons power-hungry applications and multitasking.  It comes with 14.0″ HD slim TFT LED backlit display with UMA graphics, HDMI and VGA capabilities. It's thin and light and can instantly wake on resume within 2 seconds.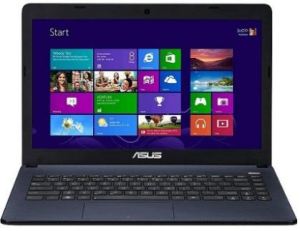 Lenovo IdeaPad Flex 15
If you want two devices in one, this is a good choice for you. It is a Dual-Mode notebook which can switch between a laptop and stand modes. It comes with Intel Core i7-4500U clocked at 1.80GHz. RAM space is numbered at 8GB with 500GB and 8GB SSD for its storage needs. It comes with 10-Point Multitouch Display for easier overall navigation. It has AccuType Keyboard for better user experience.  It as well features stereo speakers with Dolby Advanced Audio for topnotch sound quality. With a Multitouch Touchpad, this laptop is very easy to deal with. Windows 8 comes preinstalled. With its unique body, this laptop is definitely great for watching movies and videos. But its also a powerful machine for your everyday tasks such as web browsing, office projects and even gaming.

Acer M5-583P-9688
To start with, this computer features the latest 4th Generation Intel Core Intel Dual Core i7-4500U processor which is clocked at 1.8GHz w/ Turbo Boost. It is coupled with Intel HD 4400 integrated graphics which project to its 15.6-inch HD Touchscreen, widescreen, CineCrystal LED-backlit display. It supports 10-finger multi-touch input so you can have easier navigation with it. It has 8GB DDR3 memory which is upgradable up to 12GB. Drive space is well cared for as well through its 1TB hard drive which means plenty of space for your documents and other files.. It has 4 Stereo speakers, a rarity even these days. With .9″ thick body, it's very portable. It as well has chiclet-style backlit keyboard with num-pad plus multitouch touchpad, a perfect keyboard for those who are into gaming. Top that with over 6 hours battery life and you got yourself real winner.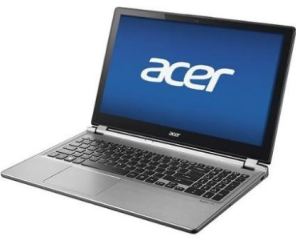 Ultrabooks are very powerful laptops. these laptops are often use for traveling due to their portability and features. But not all of us require such specifications. Always remember to buy a laptop that will suit your preferences and not just because its the trend nowadays.