2015's Best Thin Laptops
There is just one best thin laptop that we know for a little while and that's none other than the Apple's MacBook Air. But, as we know, there are certain people that are comfortable with the windows OS and still prefer it over Mac. Nowadays there are lots of top brands which recently launched their best thin laptops or ultrabooks as we commonly known it.
This article will definitely help you to determine the best thin laptops in the marketplace today, so you can have more area in your briefcase. So let's stop wasting each other's time and get on with the list.
Lenovo Ideapad Yoga 13
One of the 2 most common thing people look for in a laptop is the screen and touchpad and Yoga 13's touchpad and screen is its most appealing assets. Though it is like an ordinary laptop when in the laptop form, it is a superb gadget when it is on its tablet mode. Also, Yoga 13 provides the best battery life as compared to other hybrids (tablet/ultrabook) to date, you'll get about 5-6 hours of operation, but if you use it conservatively, it can give you up to 7 hours. The Yoga 13's 13-inch screen is exactly suitable for productivity, and in tablet form it is well suited and just fit perfectly in your lap. Though you simply can't carry it with a single hand easily, you may brace it up in many different ways.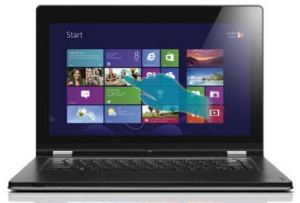 Samsung Ativ Book 9
With its 1080p Matte display it is dubbed by many as a designer's laptop. Perfect for those individual that is on designing (web, graphics, photoshop editing…) which requires intense amount of high definition colors and hues. Also possess a good battery life which can last more than 6 hours (depending on the apps used), a back-lit keyboard that helps you see clearly the keys, quiet (no annoying fan whirling sound) which is perfect if you are concentrating into a project , and an excellent trackpad that accurately tracks any registered movements. This ultrabook is definitely a designer and coders dream, and due to it being lightweight it is a perfect travel companion.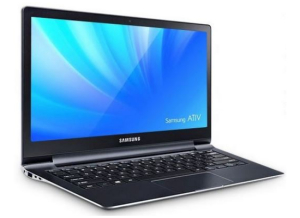 Acer Aspire S7
Acer's reputation to give the lightest and smart laptop continues on this 3rd iteration of their S7 series. Touchpad is customizable and responsive (to fully maximize the power of the touchpad, you should adjust it to your preference). If you are just doing the normal browsing or email checking expect this laptop to last up to 8-9 hours (talk about power saving). Check this previous article for more detailed ACER Aspire S7 Review.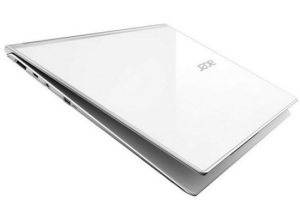 Apple MacBook Pro w/Retina Display
This one could possibly be out of your budget and little more expensive but undoubtedly worth its cost. This laptop from Apple has broken nearly all records in the Laptop business with its Retina 13 notebook, which is famous for its excellent battery, High Definition Retina display screen, loaded with apps for Mac, 128GB hard drive, 8GB DDR3 RAM and for being ultra-thin. And if so happen that you're confused about which particular Laptop I am talking about then I want to clear things here, I'm talking about the new 13″ Apple MacBook Pro w/Retina Display laptop that was launched recently by Apple rather than the one that has been launched in 2008. This one is definitely lot better than its older version and its size and weight is exceptionally impressive. Having the thunderbolt 2, 802.11 ac Wifi, latest graphics, 4th-gen dual and quad-core processors and PCIe-base flash storage this laptop is definitely worth every penny.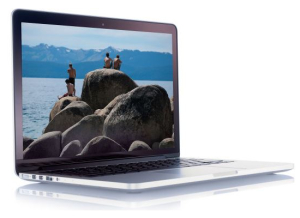 Toshiba Kirabook 13
We have looked into Toshiba Kirabook 13 on these article. And it seems we need to be a little more detailed about it so here are some facts on kirabook as to why you should consider it. User-friendly and helpful touch screen. If you are relatively new or haven't own a touch screen phone or laptop then going through it will be a breeze with these laptop. Back-lit keyboards that helps you see clearly keys to avoid typos specially if you are on a homework or rush projects that requires a long night. Sound is perfect for music lovers as well as for those who are into music production (which some compares it as par with a BOSE speaker. Extremely light which is very suitable if you are the kind of person who always brings your laptop with you be it for personal or business use.