Gaming laptops is something which we don't usually find at cheaper prices. Even laptop which could run latest games at moderate settings will cost you around $1000 and that's lot of money! So when we are spending such huge amount on a laptop, we expect it to run all new games for at least next 2 years. So for that here are few pro tips which I think you should consider reading before buying your new gaming laptop.
I will cover tips to buy best hardware laptop which will include what type of hardware should you choose in gaming laptop than we will talk about design, keyboard and touchpad of laptop and then I will discuss on budget to buy right gaming laptop and finally I will end up by talking on "how to save money while buying laptop"! So not wasting more time, let's begin with tips to buy affordable gaming laptop…
Tips on Hardware of Gaming Laptop
Very first thing which comes into my mind when I hear word "gaming laptop" is, flexibility to upgrade hardware. This is one of the major thing to see in a gaming laptop so let me elaborate this and explain you by example so that you can understand it better.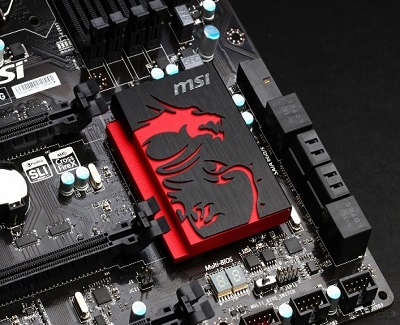 Assume that you own a brand new gaming laptop which is capable of running all latest games of 2015. Now think of after 1 – 2 years when there are more advanced games available to play but your laptop cannot run it because hardware of your laptop is relatively low in comparison to required hardware to run all latest games. At this point of time, if your laptop has extra RAM slots or motherboard which supports future generations of CPU and GPU than this would help you to upgrade your laptop by spending few bucks which will again boost performance of your old gaming laptop. So always buy a laptop with extra RAM slots and other upgradable components.
Upgrading your old Laptop! (Video)
Tips on Design & Build Quality of Gaming Laptop
Now if we proceed further than next is design of a gaming laptop. Gaming laptops of 2015 comes in variety of design but among all, most used and preferred ones are 15 and 17 inch models. It is good to go big while gaming so I personally recommend to have a 17 inch screen laptop for gaming. It will show you bigger picture and let you have a desktop like gaming feeling but only problem with going big is weight of laptop. Laptop with bigger screens are bulkier they weight about 8-9 pounds and it is not easy to roam around with this laptops. So if you are kind of person who has to travel a lot and likes to enjoy games on the go, than 15 inch screen laptop models will be better for you.
These days even laptop displays are coming with HD and UHD resolutions, but when it comes to buying a budget gaming laptop than you should keep High Definition display a second priority and focus on getting laptop with better hardware specs instead because better hardware will lead to better performance and that's what we are hunting in affordable gaming laptops!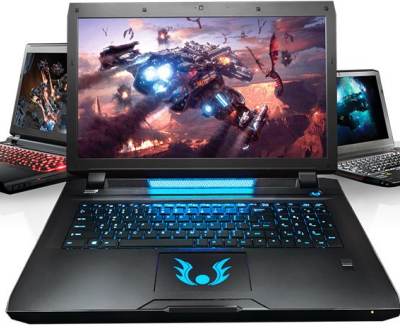 Another things to take care of in design of laptop is build quality, keyboard and track pad of laptop. Let's begin with build of laptops…
When we are gaming we do not really realize but our laptop has to go through really tough situations. All hardware performs at its peak levels and that generates lot of heat inside. So body of gaming laptop should be made up of material which is tough and heat resistant at the same time. Quality of keyboard and touch pad are also equally important when we are dealing to buy an affordable gaming laptop. Generally gaming laptops have colorful backlit keyboards but they doesn't suit every ones gaming style so we should always look for keyboard with customizable lighting and even customizable function keys, for convenient gaming experience.
I think touchpads are not made for gaming, they are not convenient to use in games. I would rather buy an external USB mouse and hook up with my laptop while gaming. I would also recommend you to follow same with your gaming laptop, yes that does increases your budget but there are bunch of affordable wireless gaming mouse. Ask me to suggest one in comments below, if you really want to buy. According to me this was the enough technical jargon you need to know about buying affordable gaming laptop. Now let us talk on how much budget to set to buy perfect gaming laptops.
Right Budget for Right Gaming Laptop!
There is still lot of confusion in people on how much money they should actually spend for buying especially gaming laptop and from where to buy it? I think gaming is a personal interest and if budget is not really your concern than there are many pro gaming rigs to buy from Asus, Razer, MSi or Alienware which are priced around $2000. But if you are limited with your budget than I would recommend you to spend at least $1000 on your new gaming laptop. Gaming laptops under $1000 offers decent gaming hardware which will be able to run all new games like GTA 5, Batman Arkham Knight etc. at high and moderate graphic settings.
If you are looking for more affordable or cheap gaming laptops than also there are many best gaming laptops under $500 with capable enough AMD processors and GPU's and they are best to run some all time favorite games like Counter Strike, Dota 2 etc. They are not pro gaming laptops but they does possess entry level gaming capabilities. Well If you are the one who is looking for pro gaming laptop at cheaper price? Then there are few ways for that as well. You can buy a refurbished laptop which will give you laptop with decent hardware at cheaper prices but make sure to check if laptop is certified refurbished and also from trustworthy laptop retailer. If you are looking forward to buy a refurbished laptop than refer to this article on wikihow.
Even there are few laptop manufacturing brands which has auction websites where they auction certified refurbished laptops! You can bid on them and win amazing pro gaming laptop at cheap price. Try your luck at Dell's Auction website.
This is it folks, I hope this tips help you to buy best gaming laptop for yourself. If it really does help, share this informative affordable gaming laptop buying guide with your friends on Facebook, Twitter & Google +.
====================
Author Bio:
Brijesh Gohil is the owner of Tech Brij, A popular Tech Blog which is focused on Tech tips & Buying Guides. Follow him at Google+ , Facebook , and Twitter
====================
See Also:
Best Gaming Laptops Under $600
Best Gaming Laptops Under $1000
Top 3 Gaming Laptops of 2015