Laptops are becoming more innovative and diverse every year. Due to the huge selection of laptops that comes in various designs, prices and sizes, choosing which one to buy is kind of a hard choice. Spending a big amount of money to get an impressive, slim and powerful laptop is not always the option. Below are some of the best slim laptops that is of great value both in performance and design.
Acer Aspire E3-111
First on our list of best slim laptops is the ACER ASPIRE E3-111. This budget laptop is built with students with minimal requirements in mind. A Chromebook-like laptop with more storage space and runs on Windows 8.1 makes this laptop well suited for everyday use. If you are one of those who want to carry your laptop with you, you'll appreciate the 1.3kg and 21.22mm thick of ACER Aspire E3-111. Although the 11.6" screen display might not appeal to some, the Acer Aspire E3-111 is a budget-friendly laptop, that offers a competent performance. The laptop isn't perfect just like other laptops on its price range. Cramped keyboard and poor screen are some of the issues that one can experience with these laptop which are usually present on all type of budget laptops.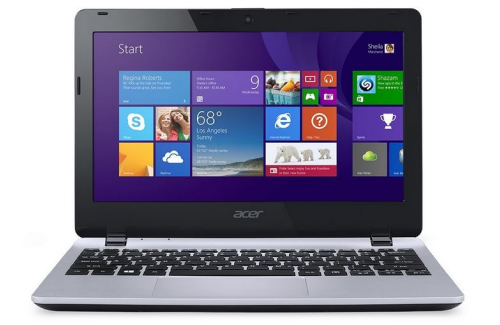 ASUS Transformer Book Flip TP300LA
Even though it's a low price laptop, ASUS Transformer Book Flip TP300LA still manage to have some class and sophistication in it. Its black and metallic silver surface keyboard tray is somehow similar to MacBook Pro which is definitely great to touch. The responsiveness of the touchscreen is worth noting as well as the perfect dragging and multi-touch gestures of the touchpad. ASUS Transformer Book Flip TP300LA is a great value convertible laptop that has a long-lasting battery life and a decent processor which can cater to your basic-advance computer needs. A highly recommended laptop! Check out our review here.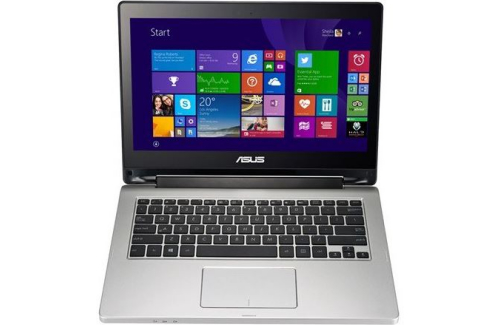 DELL Inspiron 13 7000
Weighing at 1.7kg at having a thickness of 19.4mm it is one of those laptop that you might be able to carry with you. DELL Inspiron 13 7000 is a similar to a Lenovo Yoga laptop which you can fold back to make it as a thick tablet. This laptop is made up of a matte plastic which looks like a metallic silver material that is certainly sleek. This laptop has one feature which other hybrid laptops lack; a stylus, which other hybrid enthusiast will surely appreciate. With superb 13" screen, 4th Generation Intel Core i5-4210U processor, 8 GB DDR3 Memory and 500GB storage space, this well-built and decent performance laptop is by far one of the best slim laptops and hybrid out in the market today. Check out our review here.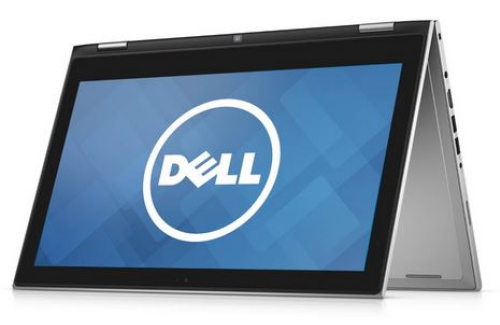 ASUS Transformer Book T200TA
Yet another ASUS Convertible on our list of best slim laptops. Portable and practical, this sums up what kind of laptop the ASUS Transformer Book T200TA is. Although is T200TA is too big to replace a 7" or 9" tablet, it is a perfect entertainment gadget for your living room, thanks to its SonicMaster Audio that provides remarkable sounds for your movies and music. If you are going to use the T200TA for work, its  Intel Bay Trail-T Quad Core Z3775 processor, Windows 8.1 OS and 2GB of RAM is more than capable of handling basic to advance tasks that you throw at it. If you're looking for a laptop that will let you work on your tasks and provide you with the entertainment that you want, then ASUS Transformer Book T200TA is the right choice for you.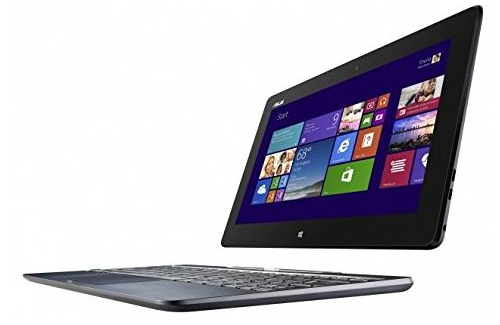 HP ProBook 450 G2
Last entry on our list of best slim laptops is HP's ProBook 450 G2. This laptop is kind of rare, with majority of the laptops on its category packing a Windows 8.1 OS, this one has a Windows 7 installed (it comes with a windows 8.1 disc just in case you want to upgrade). Though it might be unusual, but this also can be a selling factor for the laptop due to some that are not that in favor with windows 8.1 "complex" GUI. The body of the laptop is well built and it doesn't pick up any grease easily thanks to its rubbery coating. One of the main features of this laptop is that, it has VGA and HDMI connectors which you can easily use for your office and business presentations and even connect your TV for your viewing pleasure. Due to its ability to connect most monitors and projectors, this laptop is well suited for business. HP ProBook 450 G2 is a sturdy, cheap business laptop that can cater to your modest computing needs. Read our review of HP Probook 450 G2 <— here.