Laptops have come a long way in the last decade. Buying a laptop today is the most difficult task! You need to take various factors into consideration such as battery life, speed, memory size, speed, memory size and not to mention affordability. There are numerous companies that have been producing laptops with different usability and styles. With the advancement in laptop technology and features, knowing what to buy can be a complex process. There are so many leading laptop brands in the market that it is actually very baffling as what to consider and what not! The market is literally flooded with numerous models from different makes that choosing the best one for your requirements looks like an uphill task.
Whether you are looking to buy a laptop for your personal use, official use or business purpose, there is some amazing range of laptops that you can shop for. To make your laptop selection process easier and less mind-boggling, here are the top laptops that you can buy this year. Irrespective of what is your favorite brand, you can consider buying these laptops as they are the top pick for this year. You can get the best laptop price at online shopping sites like Flipkart, Paytm Mall, Amazon etc.
Dell XPS 13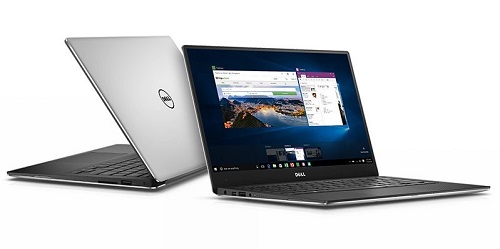 Sleek and stylish, Dell XPS 13 is perhaps every technology enthusiasts dream come true. Touted to be the smallest 13 inch Ultrabook out there, it is powered by 8th generation Intel Kaby lake processors and runs on RAM with capacities ranging from 4GB to 16 GB. With Dell XPS, you enjoy a super high resolution, multi-touch screen, and excellent storage & memory options. Its impeccable infrared-enabled webcam in the center and stunning Infinity Edge display will leave you drooling over it.
Apple MacBook Pro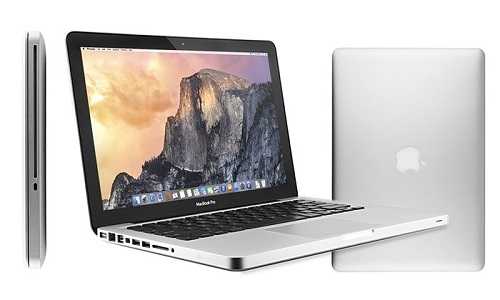 The slim trim design and feather-light features make it one of the best travel laptops. If you are an Apple lover and eagerly waiting for their best machine, then Apple MacBook Pro is an ideal pick for you. The 13-inch MacBook Pro comes with a touch bar- a thin OLED display built into the keyboard to make you access the tools you want instantly. Its super-fast performance and impressive all-day battery life make it an amazing laptop to bring home. Packed with wonderful display features such as bright LED backlight, a high contrast ratio, larger pixel aperture and variable refresh rate makes it the brightest & most colorful Mac notebook display ever.
ASUS ZenBook UX310UA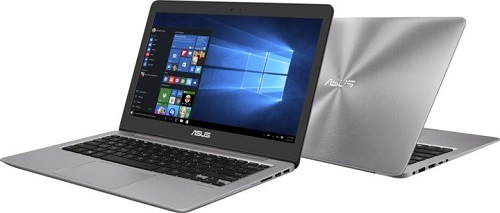 The all-aluminium body, backlit keys and fantastic screen will grab your attention at the first glance. It is just 18.35 mm thin and offers a sharp 13.3 inch wide viewing angle display. It is available in the market with 8th generation Intel core up to i7 processor with up to 16GB RAM for ultra-smooth operation. The laptop packs an HDMI port for you to connect to monitors, TV, and projectors effortlessly. With Asus ZenBook UX310UA, you will enjoy multitasking, seamless video playback, and other applications.

Dell Inspiron 15 7000 Gaming
If you are a gaming maniac, you will surely love this affordable gaming laptop by Dell. It has got an excellent battery life and comes packed with Nvidia GeForce GTX 1050 Ti, Intel HD Graphics 630 for an intense viewing experience. It is powered by 7th generation Intel core i7 and backed by 8GB RAM. It has 15.6 inch IPS anti-glare LED-backlit display and weighs around 2.61 kgs. If you are looking for a more decent look, you can opt for its black variant.
So, now you know what laptops you can go for this year. For budgetary concerns, you can always look for various online shopping websites such as Paytm Mall, Amazon, Flipkart and so on. The best thing about online shopping is you can enjoy several amazing deals, discounts and Cashback offers.