If your PC has slowed to a crawl, then it's worth doing the usual maintenance checks such as: running an antivirus scan, defragging your hard drive, and cleaning your PC using tools like Glary Utilities or system Mechanic. However, if all these efforts fail to improve things, it may be time to re-install Windows (it's recommended that you do this every 6 months or so).
Thankfully, you can re-install Windows 8 without losing any of your settings such as network settings, shortcuts and files. You will, however, need to manually reinstall any programs and windows updates. To do this, first insert your windows 8 installation or recovery disk. Next go to charms Menu (move your mouse to the bottom right corner of the screen, then a menu will pop out on the side, click "settings", then "Change PC settings". Click "Update and Recovery" at the bottom of the left hand pane, Recovery, then "Get started" under "Refresh your " window that appears, click Next, then Refresh.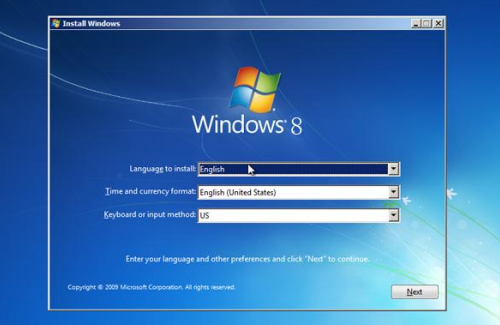 The Refresh process takes around 20 minutes, during which your PC may restart a few times. Once the process completes, your PC will reboot and a screen will appear saying: "Press any key to boot from disc".
This happens because the installation disk is inserted in your PC's drive. Don't press any key, let Windows boot, then remove the disk from the DVD drive. When windows starts up, let it carry out all the necessary updates. You'll also see a folder on your Desktop called Removed Apps, in which you'll find links to all the apps and programs that were removed from your PC. Use these links to reinstall your programs.