5 Best Gaming Desktops 2014
There are some important things to consider in choosing a gaming laptop. For one, it should be powerful enough to cater the graphics-intensive games that need to be generated. Of course the processor and RAM should pack some muscle as well. But with all this power, it will build ample amount of heat which can become a problem thus proper plumbing should be at hand. And for that, here are some best gaming desktops that meet the requirements.
CyberpowerPC Gamer Supreme SLC6000
Power is everything in the realms of gaming. And this baby can be your best friend in times of your gaming needs. It comes with top-of-the-line hardware in a wallet-friendly approach.  Power comes from its fourth-generation 3.4GHz Intel Core i7-4930K processor. RAM space is numbered at 16GB backed by its 2TB SATA, 7,200-rpm hard drive. Graphics intensity is well taken cared for by its 3GB Nvidia GeForce GTX 780 graphics card with liquid cooling. Overall, this desktop is real deal.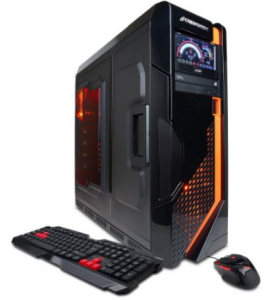 Lenovo IdeaCentre
The Lenovo brand may not be much known in the gaming scene but this offering they have packs a healthy punch out of the box. Priced at the range where you wouldn't think it's worth a look, it's a well capable PC overall. With its 3-GHz Core i5-4430 CPU, you'll be sure to have enough power for much of the modern games these days. Memory space is enough with its 12GB RAM. You will not be short-handed with its storage space as well as it has 1TB SATA HDD running at 7,200-rpm. If you think graphics is not its thing then you be amazed as it features 2GB Nvidia GeForce GTX 650 graphics card that is well capable of handling your gaming chores.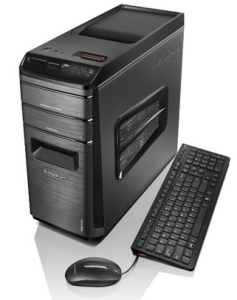 Alienware X51
Alienware is a name to reckon in the gaming scene. And this system will not disappoint your expectations. Its slim profile doesn't require much space as this desktop has similar dimensions with Xbox. Powered by a 3.4GHz Core i3-4130 CPU mated to a 6GB of RAM, you'll surely see a lot excitement from it. Storage needs is catered by its 1TB SATA running at 7,200-rpm max. Graphics is done by its 1GB Nvidia GTX 645 GPU. And if you find yourself needing for more, upgrades is possible and it includes a 3.9-GHz Core i7-4770 CPU, up to 16GB of RAM and a 2GB Nvidia GTX 760 graphics card.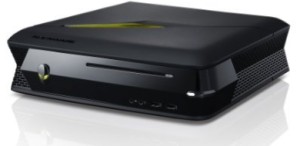 Origin Millennium
Driven by Extreme i7-4960X H processor clocked at 4.4 Ghz – 4.8 Ghz, this PC is a sure entertainment. Graphics needs are taken cared by Nvidia GPU GTX 780 Ti with VRAM space of 3 GB. To keep things well balanced, it has 16 GB DDR3 RAM clocked at 1866 Mhz. For top-notch mobility needs, storage is taken cared for by 1 TB SSD, upgradable to 2 TB. In a nutshell, you'll be getting all what you expect from a gaming rig.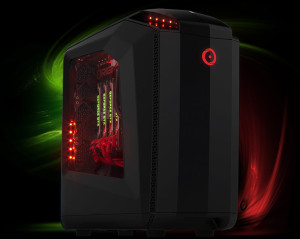 Falcon Northwest Talon
The i7 processor is the best among the Intel breed these days. This last entry on our list of best gaming desktops in 2014 is powered by i7 4770K which is then clocked at 3.5 GHz, a true fast machine. Graphics is through GeForce GTX 780Ti with its 3 GB dedicated VRAM. Memory is space is catered by its 16 GB RAM clocked at 1866 MHz way enough for every game these days and for daily multitasking. As a bonus, although this system is powerful, operation-wise, it won't irritate your ear drums.