5 Best Rated Laptops in 2014
There are several bunches of laptops available these days. Some of these are not very attractive and there are some that really stand out from the rest. Of course everything must be considered in order to find the best there is. But for now, these are among that belongs to the cream of the crop. Take a peek at some of the best rated laptops of 2014.
MacBook Pro 13-Inch with Retina Display
This is one of the best displays available in the market these days. The Retina technology applied by Apple in its product is top-notch that it doesn't need any explanation really. But there are other good things under it as well, other than the above mentioned superb level of display of course. With 2.6-GHz Intel Core i5 processor, 8GB of RAM, a 256GB SSD, Intel Iris graphics with 1GB of memory and 9 hours battery life, it's really on top of the game. Overall, this is a well-balanced system coupled with a great pricing from Apple.

Dell XPS 12
As of this writing, this is among the best Dell has to offer in this category. Powering this system is Intel's 1.6-GHz Haswell Core i5-4200U processor that is paired to 4GB of RAM and a 128GB SSD.  The first high-performance ultrabook to feature a unique flip-hinge design. It's 12.5″ display is made of the top quality Corning® Gorilla® glass which prevents damages cause by drops, bumps or scratches. Packed in a very attractive package and great battery life, this PC could be your partner in mobility.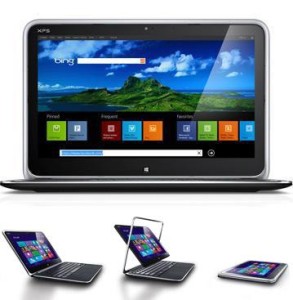 HP Spectre 13 Ultrabook
The ultrabook craze is on. A design intended to offer more mobility because of its thinner package has become an epitome for future development with notebooks. This is what Spectre 13 is betting into. But because of its thinner packaging, it does not imply that it has lesser power. With its Intel 1.7-GHz Intel Core i5-3317U processor, up to 5 hours battery life, it will surely not disappoint. Together with its 4GB of RAM and 128GB solid-state drive, the Spectre 13 is really fast, lightweight powerhouse. Keeping with multitasking with it can be less of your worries.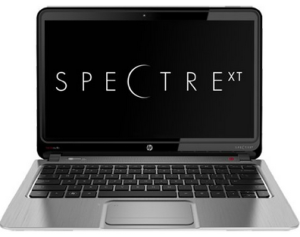 Acer Aspire E1-572-6870
If you're on a tight budget but still wanted to have good level of performance, this might be met by this PC. Powering this system is Intel 1.6-GHz Intel dual-core i5-4200U processor that is more than capable of handling modern computing tasks. It is then partnered with a 4GB of DDR3 RAM that makes things lighter. Although storage is lower with today's standard, its 500GB, 5,400 rpm hard drive, is up to the task. This is a good example of good pricing coupled with adequate performance.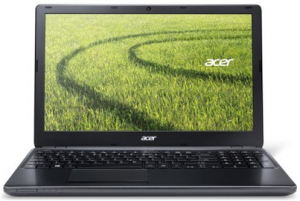 ASUS N550JV
Asus has always been eager to show good products in the market. This laptop is among them. Powered by a fourth-generation 2.4-GHz Intel Core i7-4700HQ processor, it's never a second rate performer. With memory rated at 8GB, it will offer mostly smooth performance for your daily tasks. Graphics is well taken-cared of by a hybrid system managed by Nvidia's Optimus technology that automatically switches between the N550JV's integrated Intel HD Graphics 4600 and Nvidia GeForce GT 750M processors. This in turn returns better battery management without sacrificing performance when needed. For all your multimedia needs, this computer is a good partner to have without busting your wallet.