5 Best Laptops Under 1000 in 2014
In today's standards in technology, companies have made compromises in making computers that would suit every need. For that, it dropped prices a bit making computer affordable for most folks. In a nutshell, one does not need to spend more in order to get more. For that, here are good example of laptops that would fit the bill.
Lenovo IdeaPad Y410P
It packs enough power from its i7 processor. It features NVIDIA GeForce GT755M graphics card which is more than enough even for casual gamers. And with its 8GB of RAM, you won't be asking for more.  It has 14 inch screen which makes it a perfect tool for performance and portability. With its 1TB hard drive, you might need less of your external drive for your daily needs.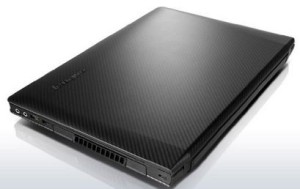 Toshiba Satellite S70-AST3GX
This PC is a good example of Toshiba workmanship and design. For starters, it has 1TB of storage worth which still a high even with today's standard. Powering it is i7 processor which is a top choice even for gaming enthusiasts. With its 12 GB OF RAM space and 17" wide screen, it's really worth looking if you are aiming for a gaming laptop. For its graphics, NVIDIA® GeForce® GT 740M that features NVIDIA® Optimus™ technology, is catering it. Truly, this is not an average laptop even with its average price point.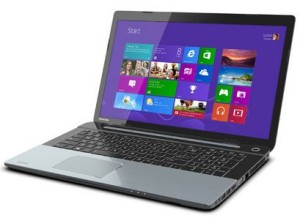 Acer Aspire S7-391-6818
If you're in the market looking for an ultra-lightweight ultrabook then this PC should be on top of your choices.  With its i5 processor, you can be assured it has enough performance under the hood. It has a storage capacity of 128 GB from its SSD hard drive to suit your mobility needs. With its 4 GB of RAM, this laptop has enough space for multitasking. It features a 13.3-inch screen thus you can still enjoy your movies even you're on the road making it one of the top contender on the best laptop under 1000.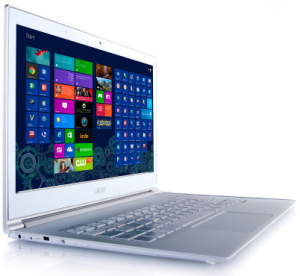 Lenovo IdeaPad Flex 15
This is another perfectly priced laptop from Lenovo. It comes with a touch sensitive screen for better navigation experience. It's pretty light weighing just 5 pounds and features 15.6 inch wide display. This PC is perfect tool as well because of its dual mode capability, laptop and tablet in the same package. Battery life is clamed up to 8 hours which is another great feature. Storage space is catered by its 1TB hard drive. It has 8 GB of RAM making multitasking less of a worry. With its overall powerful specs, this PC is posing a good deal.

MSI Computer Corp. GP60 2OD
And our last entry vying for the title of the best laptop under 1000 is powered by i7 processor that is coupled with decent graphics card in the form of NVIDIA® GeForce® GT 740M. It has 8 GB of RAM for your daily runabout. With its 750GB HDD, you'll have enough space for almost all your needs. And if you check this PC pretty closely, you'll appreciate the fact that it really features a gaming package for those who wanted to have fun after a hard day.