For web developers, laptop is often the most vital piece of equipment in their arsenal. After all, the nature of business involves a wide range of tools that can go hard on the machine. That is why things like RAM capacity are in focus, while weight and keyboard are of secondary importance. In any regard, if you are serious about climbing up the career ladder, it is clear that you need to invest in technology. Not everyone has an unlimited budget, though, so we shall take a look at some more affordable options as well.
Dell Inspiron 13 7000
This 13'' notebook with an IPS 1920×1080 resolution is a budget-friendly and extremely mobile option on this list. It is actually one of the cheapest laptops with an i7 processor, which is a priority for developers, and also comes with 500 GB HDD and 8 GM of RAM. This does the trick just barely because LAMP, MEAN and Java setups tend to eat RAM reserves.

The drawback is that there is no SSD, but in this price range (around $700) that is only to be expected. However, Inspiron does feature a hybrid hard drive, which mounts an SSD-like memory buffer. This is a good compromise and something which lets you achieve satisfying OS boot-up times. All of this applies to the cheapest version, the laptop in fact is configurable.
LG Gram 14Z950
When it comes to ultra lightweight laptops for programming and development, it does not get much better than LG Gram. The power beneath the hood meets the minimum requirements: an i7 processor, 8 GB of RAM and 256 SSD drive.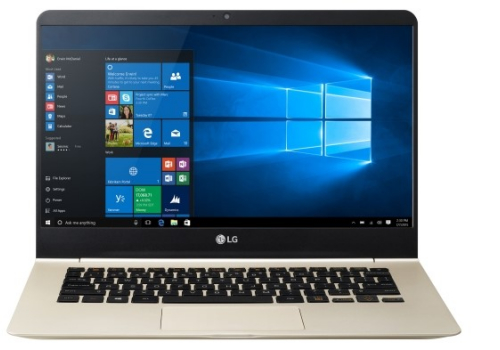 Also, the good news is that the 14'' screen features a full-HD IPS Display. Namely, it is important to note that developers give preference to quality IPS over TN panels due to their deeper color range and contrast. And with a 7.5-hours battery life and lightweight properties, this little companion can follow you anywhere.
HP Envy 17t
If you are prepared to spend over $1,000 on a laptop, you should aim for something like an HP Envy 17t. It serves perfectly as a desktop-replacement workstation, and with 17.3'' you gain a lot of screen space for your work.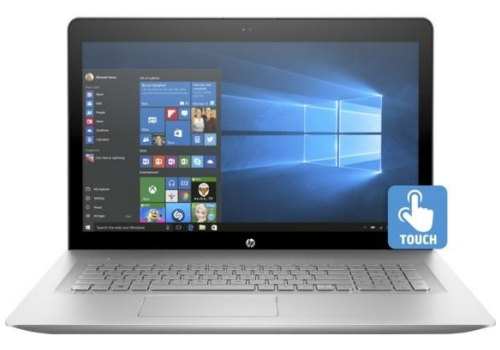 The 250 GB SSD is large enough to accommodate software needs and ongoing projects, while the 1TB HDD has a plenty of space for other things. The i7 6700HQ processor and 16 GB of RAM should fit the needs of most web developers, as well as average users who are trying to make a living in the online world. The battery life is excellent, and the only problem is that Envy is not the best laptop for carrying around.
ASUS ZenBook Pro UX501
The 6th generation of 2.6 GHz quad-core i7 programming laptop from Asus is many developers' dream comes true. It has a 2GB Nvidia GTX960M GPU, 16 GB of RAM and an IPS 4K Ultra-HD display with a vivid 3840×2160 resolution.
The main selling point of ZenBook is the latest of SSD technology, the cutting-edge 512 GB NVMe. For developers, SSD storage is considered major requirement, as it handles a plethora of small files and blows older HDD counterparts out of the water in every category aside from the price. On top of it all, you receive the latest performance ports and other bells and whistles for the price tag of $1,450.
Apple MacBook Pro MJLT2LL/A
Those who do not work in Linux and are willing to come up with $2,300 should definitely consider MacBook. Front-end developers are particularly inclined to go down this road because it provides more graphic design tools than Windows.
And this top-of-the-line Apple laptop certainly packs a punch when it comes to processing power. With the I7 4780HQ, 16 GB RAM and 500 GB PCIE SSD, there will be no insurmountable obstacle for your developing prowess. Finally, 15.4'' may not seem like that much, but an IPS 2880×1800 is certainly a joy to look at and work with.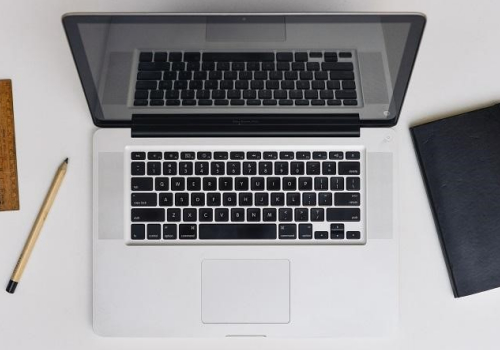 (Note: If you already own a MacBook 2013 model, there is no need to upgrade it to the latest one as long as your MacBook is operational. The upgrades are scarce and the list of removed items is lengthy. General consensus is that if you are buying one for the first time then it is a good choice, however, in case of an upgrade it simply doesn't cut it).
On top of the game
The rule number one is to measure twice and cut once. Namely, purchasing a laptop for web development requires you to check various features and pay special attention to those that are non-negotiable. It is certainly not a good idea to go beneath a certain performance level since you could face serious issues and undermine your future accomplishments. The quality does not come cheap, but it makes a real difference in this line of work. With the right kind of machine, you should be able to achieve dazzling success and remain competitive.
============================================================
Author Bio:
Although a Physics graduate, Marcus opted for work in fields of technology, marketing and web. He is also an author at Technivorz blog. He likes an occasional game or two and has seen Star Wars films 44 times.
============================================================