What are desktop replacement laptops?
Tired of all the wires and cables that are hanging around your desktop computer? Does your desktop PC occupy a huge amount of space? It might as well time for you to shift on desktop replacement laptop.
As their name imply, they are laptops which ought to replace your desktop PC. It has the same performance capacity with an average desktop PC. But the difference is that these laptops are space-saver and neat. The only cable and wires you will attach to it is probably its charger unless you'll use accessories such as speakers or regular mouse. Though it possess many advantages it also has some drawbacks such as; they tend to overheat, requires charging, a bit expensive and not upgradeable (or if possible, it will be too expensive).
How to find the best desktop replacement laptops?
Desktop PC's are usually used for various tasks ranging from checking emails, browsing the web, checking out Facebook to designing graphics, blueprints, gaming and other heavy tasks. What you should consider first if you are looking for laptop that will replace your desktop PC is what you will use it for. Determining it will help you save money and not to mention picking the laptop that will get your tasks done perfectly. Some of the common specs of a desktop replacement laptop are: 15.6" or higher screen, at least 4GB RAM and 250GB Storage Space. Here are some that we think are the best desktop replacement laptops you can choose to replace your desktop PC:
Best Desktop Replacement Laptops
Toshiba Satellite C55-A5245
If you are not a fan of Windows 8 OS, then this laptop is for you. Just like other Toshiba laptops, Toshiba Satellite C55-A5245 passed the standard set by Energy Star 4.0. Pre-installed with Office 2013, Norton Anti-virus and Windows 7, this laptop also features numeric keypad which gamers might find very useful. One of the laptops that are under $500, Toshiba Satellite C55-A5245 is definitely one laptop worthy of replacing your desktop. Check out our toshiba satellite c55 review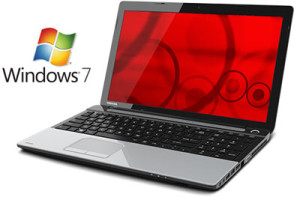 Dell Inspiron i15zT-4802sLV
This is a fast, lightweight laptop. It does meet up with the needs of the typical customer, although it isn't a performance powerhouse. Like other Ultrabooks, the Dell Inspiron i15zT-4802sLV excels not because it's remarkable in just about anyone's preference but because it's certainly efficient. Packed with 6GB RAM, Intel i5-processor and 500GB Space, it is a great pick for the standard laptop user who would like a brand new, quick laptop.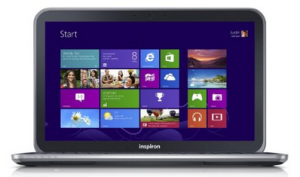 HP 2000-2d10NR
If you are the type of user that only uses a PC for web browsing, sending emails or just doing some social networking (facebook, twitter, etc…), HP 2000-2d65NR might the laptop that suits you best. With a full-size keyboard (similar to the keyboard use in desktop PC), webcam that is excellent even in low light conditions, nice glossy finish, 4.5 hours battery life, and 500GB drive storage capacity, this laptop are perfect for students and home users. Not to mention that is also among the list of laptops that are below 500 dollars.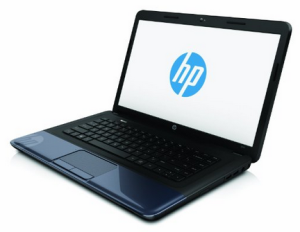 Gateway NE56R34u
Although it is powered by Intel Pentium B960 (dual-core), this laptop is fast as compared to other laptops with similar specs. Glossy finish, 10-key number pad, 15.6" display with LED lights for energy saving and 500GB space for your movies, music and files are some of its notable features. Although you might as well buy some external speakers on this one which is one of its drawbacks.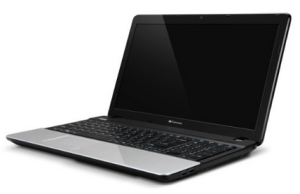 Acer Aspire E NX.M9RAA.006
Another laptop dual core laptop on the list is Acer Aspire E NX.M9RAA.006. Expect ACER to bring a laptop that will benefit the consumer in terms of performance and budget. Powered by Intel Pentium Dual Core 2020M, with 4GB memory, 15.6" screen, 4.5-5 hours battery life and 500GB disk space, this Acer aspire series laptop is one of the best laptop to replace your desktop PC. A laptop for people that are not computer-savvy and students at a price that will surely fit your budget.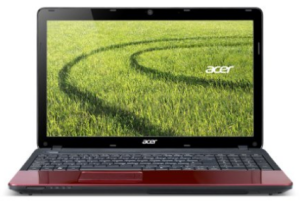 Acer Aspire AS5750Z-4835
Using the strength of an Intel Pentium Processor you are able to keep pace with everyday tasks such as mail, preparation, Web, and managing household finances. Run your favorite work and educational application, stay in touch with friends through social networks, and enjoy PC-GAMES. Enjoy cinematic elegance to the 15.6″ HD CineCrystal™ wide-screen LED-backlit Screen with a true 16:9 aspect ratio. Intel's next-generation HD Artwork provides crystal clear pictures and excellent color for today's best entertainment and optimal gaming experience.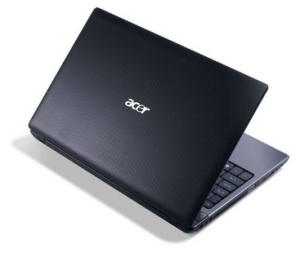 Lenovo ThinkPad T530 23594LU
Blazing-fast performance. Rock-solid consistency. Intelligent manageability tools. Which means you get more into every ThinkPad® tablet and laptop. More efficiency, more financial savings, less IT headache. This is exactly why a ThinkPad expenditure is not just clever. It really is pure genius. And ThinkPad T530 is definitely one of them. Powered by intel i5-3230M, 500GB HD and 4GB RAM you can't go wrong with this one.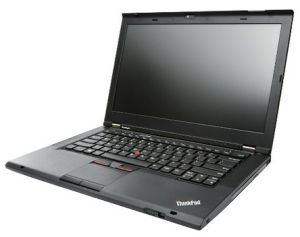 Lenovo G580 15.6-Inch Laptop
Excellent functionality; Durable keyboard; Quality webcam; incredibly inexpensive. Are only some of the notable features of this laptop. The Lenovo G580 produces quicker performance and a better, sharper display than similarly-priced rivals. For a laptop that costs less-than $500, the Lenovo G580 is a pretty worth-buying laptop.

Apple MacBook Pro MB986LL/A
This generation is definitely an all-around progress in the last generation of Macbook Pro, when it comes to quality and particularly the design and assemble resilience. It's actually in a level above any laptop, Apple MacBook Pro MB986LL/A is quite a spectacular variation. If it's a bit expensive for your budget, it will compensate in its longevity and performance value alone. Certainly worth it.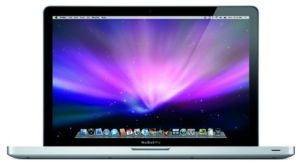 ASUS Republic of Gamers G75VW-AS71
Nvidia GTX 660M, Intel Core i7-3610QM Quad-core,  thinned-down body, an anti -glare screen, and faster connections and ports than its predecessor, including a lot of USB 3.0 Thunderbolt and ports best describes what ASUS Republic of Gamers G75VW-AS71 offer you. Mainstream games can be played on full specs on this one.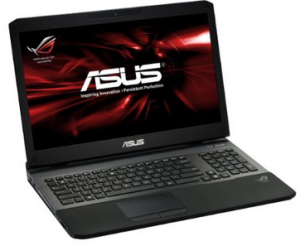 There you have it our list of best desktop replacement laptops that are available in the market today. On our future articles, we will give you the lists of best business laptops and the best ultrabooks so watch out for it.