ASUS Transformer Book Flip TP300 Review
The ASUS Transformer Book Flip TP300 is a lightweight windows 8.1 laptop-tablet hybrid that doesn't cost much. The touchscreen has a flexible hinge that you can bend right back so it lies flat against the underside of the keyboard. The agility of the hinge means you can also stand the flip on its edges or position the keyboard so it acts as a stand for the screen. There are plenty of other laptops with similar a similar design and much like those other hybrid laptops, the ASUS transformer Book TP300 Flip is more appealing as a laptop than a tablet.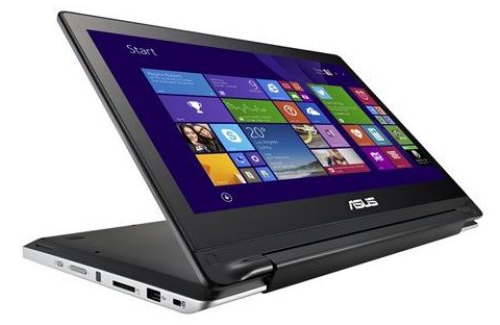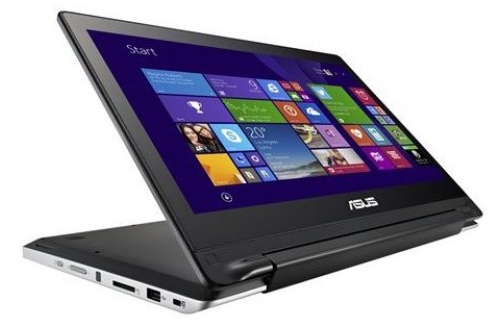 At 1.8kg. It's light for a laptop but as tablets go it's quite heavy, so it's unlikely you'll use it as a tablet more often. It's great as a laptop though. While the keyboard feels a bit spongy and could do with more feedback, it has plenty of travel and the keys are large, making typing accurate, comfortable and fast. The touchpad is good too; spacious, precise and smooth.
At just under 11 ½ hours, battery life is impressive for such a cheap laptop. This, together with its dainty weight, makes it a great choice for those who work on the move a lot. The Flip's 1.9GHz Intel Core i3 dual core processor and 4GB of memory make it more than sufficient for most everyday computing tasks. We've seen more powerful lightweight laptops, but they tend to be significantly more expensive.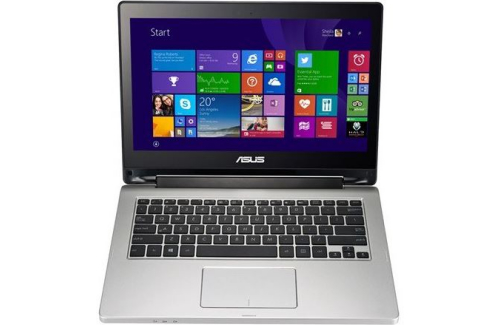 Unfortunately, you can't easily upgrade the Flip to keep pace with your changing computing needs. While this is the case with many new laptops, it's particularly frustrating here because the interior is so easy to access; you can do so by unscrewing the underside of the laptop. The memory slots, in contrast are protected by a metal cover that's impossible to remove without damaging the motherboard. It's much easier to access the 500GB hard drive, but you can't replace it with a bigger hard drive or an SSD without voiding the one-year warranty.
Not everyone will want to upgrade their laptop, but a poor-quality screen is hard to ignore. And the Flip's 13in screen is a bit disappointing. It has a distracting grainy sheen, while color accuracy is distinctly average. It's also not as bright as other laptop screens we've seen.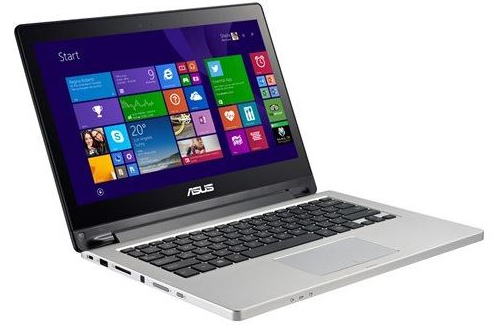 The ASUS Transformer Book Flip TP300 comes in an attractive black and silver casing. The lid and wrist rest are made from metal, while the all other are plastic. We managed to dent the casing quite easily after "accidentally" dropping it from a height of approximately 4 feet into a carpeted floor. Ideally the Flip would be more robust, but the damage was pretty superficial and the Flip still worked perfectly well.
The ASUS Transformer Book Flip TP300's lack upgradeability and flawed screen simply means it won't suit everyone. But if you're not put off by these limitations, then the Flip is still a good-value laptop. It's lightweight, fast, comfortable to use and has a long battery life.