HP SlateBook 14 Review
At first glance, the HP Slatebook 14 looks very similar to the company's other laptops, but this lightweight 14in model runs Android 4.4 (Kitkat) rather than windows. While we've tried out our fair share of Android desktop Pc's, Android laptops are something or a rarity.
The SlateBook 14 comes wrapped in a distinctive yellow and black casing and is as robust as it is striking. Although only the lid and wrist rest are metallic, while the other parts are plastic, the laptop feels well-made and sturdy. In fact, it feels far more rigid than many of HP's other budget laptops.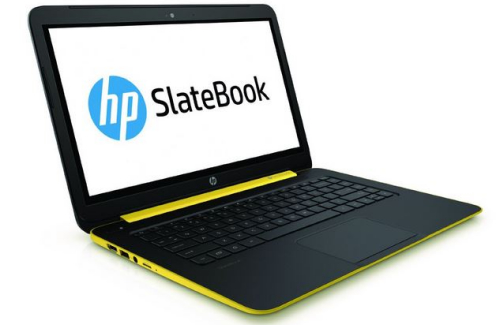 A laptop that runs Android may seem an attractive proposition, especially if you already use android devices and crave that familiarity and the wide variety of available apps. The problem is, Android remains profoundly unsuitable for laptops. The inability to run multiple apps side by side on screen makes things cumbersome. It becomes incredibly tiresome switching between apps when all you want to do is check your email while working on a document, for example if you frequently use keyboard shortcuts, then you'll be disappointed by the paltry selection built into android. On top of that, some apps don't work well with the keyboard and touchpad. A very obvious example is the Photos app, which doesn't let you browse through photos using the arrow keys. Instead, you have to use the touchscreen, which is uncomfortable over long periods.
While the touchpad is spacious, its accuracy is a little off which makes using apps designed for precise finger taps and swipes very awkward. Other apps, which have been primarily designed for phones don't work properly on the Slatebook, and there's no easy way to filter your search in Google Play for just laptop or tablet apps.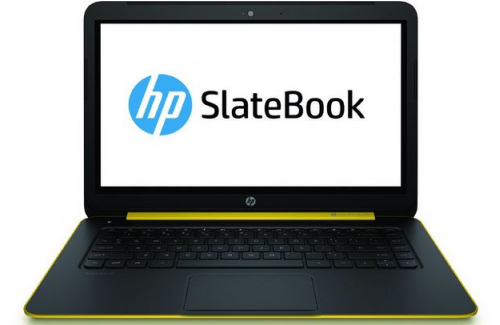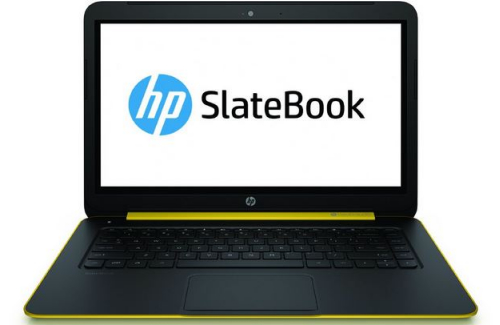 These software issues are a shame because the Slatebook is otherwise a pretty good budget laptop. Although the laptop keyboard feels a bit spongy, the keys are large with plenty of travel and this makes them comfortable to type on.
There are 3 USB ports 1 USB 3.0 and two USB 2.0, also there is a microSD slot for adding more storage to the built-in 32GB. The screen's contrast and color accuracy are standard. The screen is bright and you do have an option of plugging a second monitor using the full-size HDMI port.
The 2GB of memory and Nvidia Tegra 4 quad-core processor are fast enough for running all the latest apps. Battery life wasn't bad at 8 ½ hours when playing videos on a loop, but we expected better from a computer with such a power-efficient processor.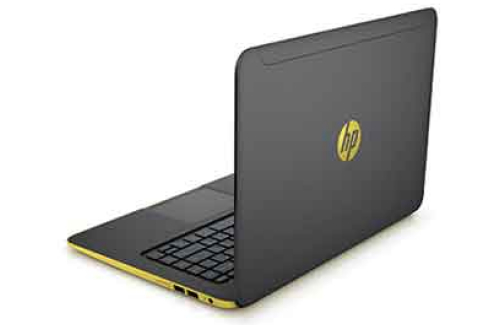 The HP SlateBook 14 isn't a terrible budget laptop, but it's not an especially good one either. Even if you only have very basic computing needs, you're better off with a Chromebook instead as Chrome OS is designed for use with a keyboard and touchpad.