HP Envy 23 (Beats Special Edition) All-in-One Touchscreen Desktop with Beats Audio
HP Envy 23 Review
HP's latest all-in-one Windows 8.1 PC is nothing if not eye-catching. The black and red appearance of the HP Envy 23 (Beats Special Edition) won't be to everyone's taste, but it's certainly distinctive. We thought its unconventional appearance might be something of a distraction, especially the glowing red 'B' symbol in the middle of the speakers, but we soon got used to it. You won't be surprised to learn that this space-saving PC has Beats-branded speakers built in. Although they don't sound anywhere near as well balanced as a dedicated set of external speakers, they're far superior to the speakers of other all-in-one PC's we've seen at this price.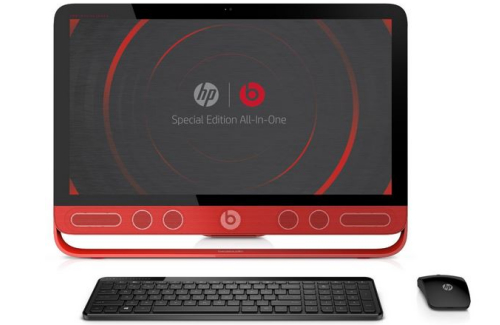 The speakers were loud and sounded reasonably spacious with a moderate amount of bass, although the high end often sounded very harsh. If you prefer your music through headphones, you can use a handy hook which slides out of the left-hand side of the PC on which you can hang your headphones and keep the cable from getting tangled. You won't need headphones or high volume to drown out the PC's cooling fan, however. It was very quiet, emitting a low whirring sound that was barely audible.
Disappointingly, the PC has a stiff stand that's hard to adjust. Nor can you lay the PC flat on your desk, which would've made the upright touchscreen far more comfortable to use for long periods of time. The screen itself is bright with wide viewing angles, but image quality is spoiled by a grainy sheen and washed- out colors. The screen resolution is high at 1920 x 1080 pixels, letting you work on two documents side-by-side or edit huge photos and spreadsheets without too much scrolling around. The Intel integrated graphics chip is only powerful enough for playing older, less demanding 3D games.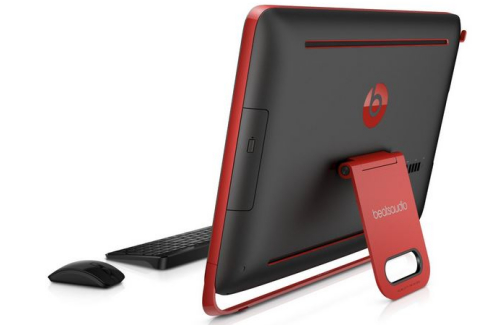 HP Envy 23 is more than fast enough for most tasks though – its quad-core Intel Core i74785T processor and 8GB of memory is definitely powerful. While it's possible to add another 8GB of memory, doing so is easier said than done as prizing the case open is tricky and time-consuming. A wireless keyboard and mouse are included. The mouse works well enough, but the keyboard is far too spongy, so typing can be uncomfortable and inaccurate.
There are six USB ports, but only two of these are USB3.0. The latter are located on the left-hand side along with the headphone jack and SDcard slot. Unfortunately, they're recessed and are not as easy to reach as they should be. The rest of the USB ports are located at the rear along with the Gigabit Ethernet port and the HDMI port for connecting a second monitor. The latter can also be used to connect another computer, such as a laptop or tablet, which can then use the PC's monitor.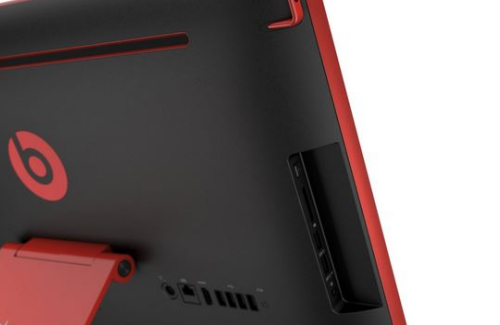 The HP Envy 23 (Beats Special Edition) isn't perfect. It's let down by its mediocre- quality screen and hard-to-upgrade design, but it's still a good value all-in- one PC thanks to its fast performance, quiet operation and colorful looks.