5 Best ASUS Laptops in 2014
You might be familiar of the brand ASUS. It is a Taiwanese I.T. company which started as a motherboard manufacturer which eventually started to produce other technological feats such as displays, graphics cards, desktop, multimedia devices, tablets, networking devices, all-in-one PC's and optical drives. And now they are among the brands that are consider as "household name" when it comes to laptop and notebook computers. And to give you some idea on what are they capable of, below are five of the best asus laptop out in the market.
ASUS Transformer Book T100TA-C1-GR
The travel buddy laptop! It features a 10.1" detachable high-definition display which in enable it to be an ultraportable and standalone tablet. It is dubbed as the lightest ultraportable among its peers weighing only 2.4lbs. Its tablet mode is perfect for reading and watching videos with the help of its brilliant 10.1" IPS multi-touch display and ASUS SonicMaster Technology you will be assured to experience a vivid and crisp audio and video.
With its durable design and sleek finish along with a battery life that could last for 11 hours, this laptop is definitely worthy of being tagged as one of the best ASUS laptop.

ASUS VivoBook X202E-DH31T-PK 
The student laptop, simple yet powerful. This laptop is powered by 3rd Generation Intel Core i3-3217U (1.8GHz) processor with 4GB DDR3 RAM and 500GB HDD for no fuzz computing and big storage for keeping your files. Expect great image quality all thanks to its 11.6″ HD display with multi-touch feature and capacitive touch panel. If you are the type of person who loves music and working with it, then its ASUS SonicMaster Technology will definitely give you richer bass and powerful sounds that will satisfy your earbuds. ASUS VivoBook X202E-DH31T-PK's features makes it one laptop that is worth buying.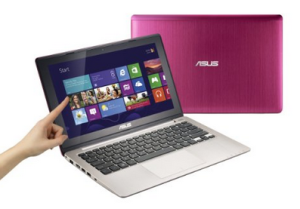 ASUS N56VJ-DH71 
The multimedia laptop! The ASUS N56VJ-DH71 belongs to N56 Series which is designed for people on the go looking for excellent multimedia experience. This laptop is run by Intel Core i7-3630QM Processor with a clockspeed of 2.4 GHz, 8 GB DDR3 SDRAM for smooth computing, 1TB storage space for all your common and multimedia files. Together with its Nvidia GeForce GT 635M and 15.6" 1080P Full-HD LED Screen, expect an excellent images and videos on your laptop screen. And to top it all this laptop has 6 usb ports (4 3.0 and 2 2.0) for all your multimedia gadgets.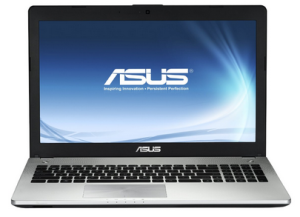 ASUS VivoBook S400CA-DH51T 
The all-rounder laptop. ASUS VivoBook S400CA-DH51T is a laptop that can definitely do whatever you throw at it. If you want to use it for multimedia purposes, its 14.1″ HD display with multi-touch features and capacitive touch panel will give you the top quality images that you want and for the audio the laptop's ASUS SonicMaster Technology will give you the most robust sounds you'll need. If you are a student or a businessman its 500GB HDD with additional 24GB SSD can definitely handle your files and multimedia presentations. And if you want to unleash the gamer in you, its 3rd Gen Intel® Core i5-3317U (1.7GHz) processor together with its Intel HD graphics 4000 will be sufficient enough to play some latest games with normal to medium settings.
ASUS Republic of Gamers G75VW-AH71 
The gamer's laptop! Why ASUS Republic of Gamers G75VW-AH71 is a laptop for gaming? Not only because of its name but more importantly this laptop is designed and built with gamers in mind. Having an Intel Core i7-3610QM Quad-core 2.3GHz Processor, 750 GB 7200 rpm HD with 8 GB DDR3 RAM, you will be certain that your game will run as smoothly as it should be. For crisp and vivid images the one's responsible for it are its 17.3-Inch Full-HD LED Screen with 1920*1080 resolution and Nvidia GTX 660M 2G GDDR5 GPU. And to fully give you the best gaming experience, its keyboard is backlit and tilt-up ergonomically to so you can play with ease in any given lighting conditions.
Expect high-definition gaming and multimedia experience with this laptop. Which is why it is included on our list of best ASUS laptop for 2014.