There are times when smaller things fit perfectly for the purpose. Such technology tries to cope up with it through innovations in sizes which make things more manageable and easier to carry around. In the advent of mobile computing, size does matter, a smaller size that is. But often smaller size is associated with less functionality. This is often the reason many buyers tend to choose a full-sized laptop over a mini laptop. Fortunately, technology evolves every day and with it came better technology packed into smaller size. If you are one of those people who wanted to be "connected" on-the-go, check this list of among the best mini laptop around.
ASUS K200MA-DS01T 11.6″
Asus makes tough to beat systems and this VivoBook does not come short. With Intel BayTrail-M N2815 Dual-Core 1.86GHz under the hood, it can run Windows 8, which comes preinstalled, without much fuss. Enough RAM of 4 GB makes things quite neat overall. With storage of 500 GB courtesy of 5400 rpm Hard Drive, you can store more from this small package. This mini laptop can get going for approximately 5 hours of continuous use before needing to recharge. Top that with just an inch of thickness and an HD capable camera and you can get an ultimate mobile computing experience.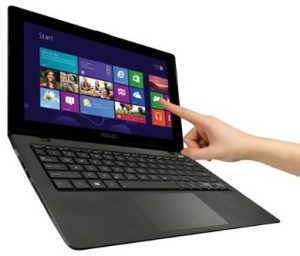 Acer AOD270-1375 10.1″
Another good contender on best mini laptop department is the Acer AOD270-1375 10.1″ Netbook. This may not be the newest from Acer but still ticks several good points for mobile computing needs. Intel Atom N2600 1.6 GHz with 1 MB Cache brings this system come to life. With 1 GB DDR3 RAM, it caters the preinstalled Windows 7 quite efficiently. Storage is pegged at 320GB while display is taken care of Intel Graphics accelerator 3600 projected though its 10.1-inch display. The absence of a touch screen may dismay modern users but with its 1-inch thickness and 8-hour battery life will give anyone a second thought. Overall, this Acer is quite a grab for your money.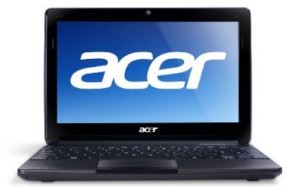 WolVol LIME GREEN 7″
This unit comes with VIA 800 MHz processor, 256MB RAM with a storage capacity of 4 GB. With its very minimal specs, this junior laptop may not be very attractive to heavy users. For one some modern cellphones actually do have better specs than this these days. But what is does is to connect you to the world of internet. It has Wi-Fi functionality which is important for travellers. These days, you can seldom find a cafe without free wireless access. This WolVol mini runs with Android 2.2 System which is more than effective in tackling modern day tasks. Checking email, browsing the net, playing games, all of these can be possible with this mini system. And it has tons of free apps in it. It has free office application which comes very handy at times. With a very minimal price tag, the package still comes with velvet pouch case and a mini optical mouse. Now that's a great bonus.

Acer AO725-0687 11.6″
Acer is really picking a good pace in its innovation and pricing stance. One of the good result from this venture is the Acer 11.6″ AO725-0687 Laptop PC. More than just a netbook, this system boasts a dual core processor courtesy of AMD. Really, this system is an AMD system as the graphics is catered by AMD Radeon HD 6290 with up to 256 MB of dedicated RAM for it. For a netbook this is really a good sign of improvement. OS is catered by Windows 8 as standard with storage space of up to 320 GB. With this package, it is capable of 1080p video output, a rarity in the netbook category.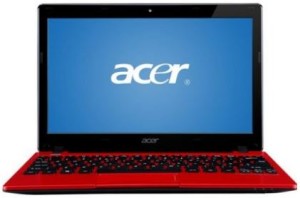 HP Chromebook 11
Our last entry on our list of best mini laptop is the HP Chromebook 11. What separates this laptop among the list is that this the only laptop that doesn't run on windows. Powered by Samsung Exynos 5250 Dual 1.7 GHz and Chrome OS, this mini laptop can certainly handle daily tasks such as web browsing, email and other office tasks. With a memory of 2GB RAM and 16GB SSD you will have enough space for your important files and photos. And with 2.3lbs and 5 hours battery life, you can certainly carry it around as you travel. Definitely a laptop worth its price.