With the technology on the rise, the gaming scene is fast improving as well. Many people do not understand why there are those that seek the thrill of computer games. But then if you are a game enthusiast, you know that it is not just for entertainment but for the love of it really. And to cope with the tedious requirements modern games need, a motherboard designed to accept the beating is a must. And this list of best motherboard for gaming can help you out in your choosing.

Best Motherboards for Gaming
ASUS Z97 Maximus VII Hero
This mobo does not come cheap. But if you look closely, it really can justify it price. As gaming can be very demanding, this motherboard is equipped with Extreme Engine Digi+ III, coming up with hardcore power delivery coupled with premium components for an astounding package. Of course, performance should be matched with competent sound effects. Fortunately Maximus VII Hero comes with SupremeFX that renders precision-engineered audio quality. The onboard M.2 ensures hi-speed data transfer even up to 10Gb/s. To keep tidy, ASUS came up with GameFirst III , a network-optimization software to make connection efficient at all times. Further, it has KeyBot feature to give your keyboard an instant upgrade.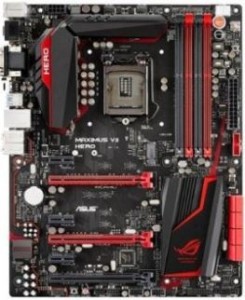 MSI Z87-G45
Set to give more value to your games, this motherboard features a full range of features. To start with, it comes with Intel Z87 Express chipset. For overall performance, it features OC Genie 4, Sound Blaster, Audio Boost as well as Optimized 'Gaming' Ports. To cope with RAM requirements from modern games, it can hold up to 4 memory DDR3 modules with max capacity of 32GB. It has 6 SATA3 Ports that supports RAID 0, 1, 5, 10 and a single mSATA Port. Truly, this motherboard is for those who wanted more.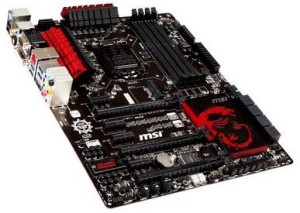 ASUS P8Z77-V DELUXE
As internet sharing becomes mainstream, it's a good thing this motherboard features Wi-Fi GO. With this, rich features for the home environment can be enjoyed pretty easily. As modern games can be tedious to the computer's resources, its Fan Xpert 2 is really a good addition. With it, fan auto tuning function for optimized speed control and settings for each individual fan is possible. Further, ASUS USB 3.0 Boost is there to make things even more efficient with faster write and read functions. Further, it is equipped with SMART DIGI+ power control. This enables precise adjustments for system stability with high power efficiency and improved performance scaling on both CPU & RAM.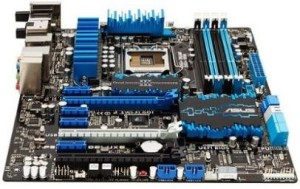 MSI ATX DDR3 2600
And another MSI entry on our list of best motherboard for gaming features socket LGA 1150, you can surely enjoy the latest processors from Intel. Further, Intel Z97 chipset is there to keep things in optimized performance. This motherboard comes with 3 PCI-E x16 3.0 and 4 PCI-E x1 for your devices. VGA, DVI and HDMI comes as standard as well. It's 2-way CrossFireX and 2-way SLI ready so you won't have many things to think about. Killer Game Networking is also present to keep things easy when the situation becomes tough.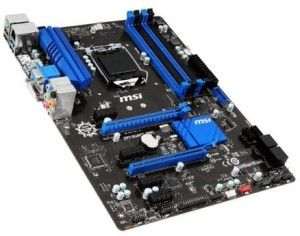 And our best motherboard for gaming is…
ASRock 970 EXTREME3
For those who are after the performance of an AMD processor, you'll be amazed by this motherboard. This mobo is built with Socket AM3+. A system with AMD processor is more fitting to have an AMD chipset like AMD 970 & SB950 that can help optimize overall performance. It has 4 memory banks that can be loaded with DDR3 DIMMs. SATA ports are numbered at 5 with SATA3 standards that supports RAID 0/ 1/ 5/ 10 as well as with its single eSATA3 Port. External connectivity is well balanced as well as it comes with 10 USB 2.0 Ports plus 2 USB 3.0 Ports. With that, connecting peripheral devices is the least of your concerns. ASRock 970 Extreme3 is certainly a mobo that is deserving to be on our list of best motherboard for gaming.