5 Best Portable Speakers
If you're having a vacation or simply on a road trip, you can sometimes find yourself looking to unwind with a beautiful music. But the thing is, it would be difficult, if not impossible, to bring a good set of speakers wherever you go. But hey, that was before. These days, good sounding speakers come in small packages but still deliver perfect sound details. And for that, here's 5 best portable speakers that's really worth looking into.

SoundBlock Ultra Portable Wireless Bluetooth Speaker
As the name implies, this speaker is ultra-portable with dimensions measuring at 6 x 2 x 1.6 inches. It features Bluetooth 3.0 Technology that allows you to connect wirelessly to the Soundblock even from up to 33 feet away.  You can stream and share music, movies, games, phone and conference calls anywhere within that distance. It has premium sound quality through its Bass Enhance Technology. Its two powerful 40mm drivers deliver crisp, clean sounds with deep bass, you won't believe you ears. With its built-in Li-Ion Rechargeable Battery, it can run for up to 10 hours of playtime before it needs a recharge. It as well have Built-in microphone for hands-free speaker phone calling. Further, it has 3.5mm audio Line In if you're device does not have a Bluetooth.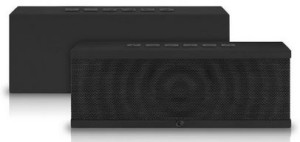 The OontZ Angle Ultra Portable Wireless Bluetooth Speaker
If you are a mobile gadget fan then this is a perfect addition for your arsenal. This speaker may look small puny but it produces amazing sounds for music, movies, games. It can go on for 10 straight hours without needing a recharge and weighs only 9 ounces. It includes USB charging cable and an audio cable for a universal connectivity.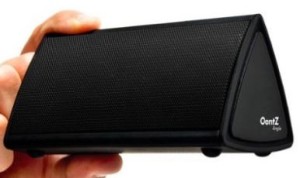 Kinivo ZX100 Mini Portable Speaker
Next on our list of best portable speakers is the Kinivo ZX100 Mini Portable Speaker. Featuring ERCD, short for Expansive Resonator Construction Design, it produces best low frequency output every time. It has a plug and play design which enables it to be compatible with all iPods, iPhones, MP3 players, CD players, laptops with 3.5-mm audio socket, Android smartphones and Blackberry smartphones. It come in full-bodied, 360-degree sound with modular design so you can achieve overall sound quality. It ultra-portable compact size is complemented by its long-lasting internal rechargeable battery. Even better, you can connect multiple speakers for maximum sound quality.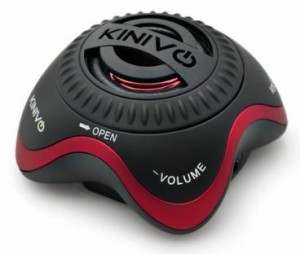 XBOOM Mini Portable Capsule Speaker
First off, it features Enhanced Bass+ Expansion System (BES) which produce full-bodied, 360-degree superb sound though its 40mm Driver 3-Watt Output. While it features an ultra-portable, compact size, it has enough power which can provide 12+ hours of continuous playback from one single charge. It as well has modular "Buddy-Plug" design with integrated stowaway 3.5mm stereo audio jack plug and socket which can connect multiple XBOOM Mini Portable Capsule speakers together if you wanted to pump up the sound. It has universal compatibility with iPods, iPhones, iPads, Android phones, Blackberry phones, MP3 players, CD players, Tablets, PC and laptops so you'll never have to worry about device connectivity issues.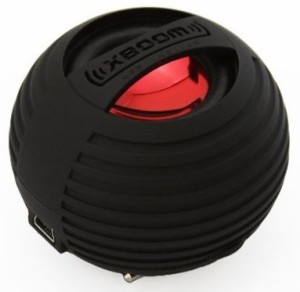 iHome IM60GT
And to wrap up our list of best portable speakers is the iHome IM60GT. As with most portable speakers, this one works with any 3.5 mm headphone jack, which makes it perfect for laptops, phones, portable game devices, and MP3 players. With its very minimalistic size, it can deliver enough blast through its vacuum bass design which provides surprising volume and bass response in a package that can fit in your hand. It has built-in rechargeable battery lithium ion battery which can last for hours. Its collapsible speaker can be used singly or get two for simulated stereo sounds on-the-go.