The IdeaPad G50 is a laptop from the house of Lenovo which is known for making great high-end laptops. The Lenovo IdeaPad G50 is a mid-ranged laptop that is very sleek, very powerful, full of features and all these come with a great price tag as well. While it is not priced as low as the low-end laptops, but given this device's features, specs and capabilities it is definitely worth more than what it costs. And yes, it does cost a whole lot cheaper as compared to the other powerful notebooks in the market.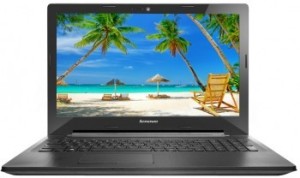 The Lenovo IdeaPad G50 notebook comes with the patent good quality and versatility that come with all Lenovo laptops. It has been specially designed to cater to the requirements of the daily laptop users who perform low to moderately high tasks regularly, and that too with smooth performance. The IdeaPad G50 notebook can also suffice the demanding task doers with its capable specs. What more, to make the deal completely winning, the laptop also boasts of a premium design and great visual appeal for all those who love to flaunt their gadgets.
Let us consider the cool and capable new Lenovo IdeaPad G50 notebook to see why it poses to be such a great buy.
Display, Design and Built
The Lenovo Ideapad G50 laptop flaunts a nice 15.6 inch LED Glare screen similar to the other offerings in the Ideapad G series. The display comes with very good viewing angles, high definition visibility experience along with a screen resolution of 1,366 x 768 pixels.
Like most Lenovo laptops featuring a no-nonsense business attitude, the Ideapad G50 notebook also comes with a jet black body which is not made very glossy in order to offer a softer, sophisticated look. The device has been designed to look sleek and nice offering a premium appeal and neat visual appeal.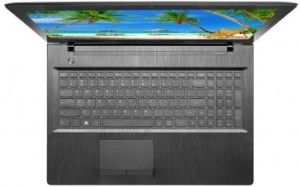 The rather matte body of the laptop also ensures that it keeps off those pesky fingerprints, smudges and oily marks, and it does not scratch easily as well making it a perfect companion for the daily users. The laptop is also fairly light and very portable which complements it's on the go aspect.
The Lenovo Ideapad G50 also has a solid built quality. The laptop comes with a sturdy chassis and neat design that are meant to handle tough daily usage. The overall built quality is as per the superior quality that Lenovo always offers.
Processor and OS
Housed safely inside the sturdy body, the Lenovo Ideapad G50 nestles its powerhouse, an Intel Core i3-4010U processor that comes from the 4th generation family. The CPU is empowered by the QM87 Express chipset which is clocked at 1.7GHz of speed. The superior specs are certainly the Lenovo Ideapad G50's one of the primary plus points, and what actually matters most in a laptop is its performance.
The Lenovo Ideapad G50 ensures smooth, lag free multitasking experience to the users and to facilitate it, the device comes with the power of 8GB DDR3 of RAM onboard. Moreover, Lenovo has added on the flexibility to upgrade the hard disk storage to a higher level of up to 16GB by offering 2 free memory slots to ensure that the heavy duty users don't have anything to complain about this device's smooth performance.
The Lenovo Ideapad G50 also comes with NVIDIA GeForce N15V-GM GPU that carries a 2GB memory to vouch for the device's great graphical capabilities to please the users fully.
To make things all better, the Ideapad G50 has a 64 bit architecture and Windows 8.1 OS platform, thus offers everything that can be expected from the new Windows 8.1 Operating System.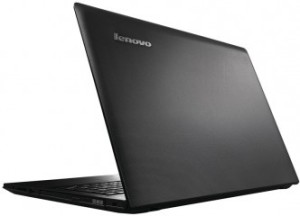 Camera, Storage, Multimedia and Input device
The Lenovo Ideapad G50 notebook comes loaded with a very efficient webcam that is lodged above the bright display of the device. This inbuilt webcam is capable of capturing 720p HD videos and makes sure that the users get to enjoy clear, uninterrupted video chats sessions facilitated with the amalgamation of an array of microphones.
The Ideapad G50 packs in 1TB of SATA HDD of 5400rpm that ensures that the user gets ample amount of storage to save an array of files. Moreover, the users can transfer data via disks with the help of the laptops DVD RW Drive.
The Lenovo Ideapad G50 offers superior stereo speakers featuring Dolby Advanced Audio to provide theatre like experience right in your drawing room. This feature is really good as it makes the laptop a great companion of the music lovers and movie buffs, and also makes the device an equally efficient entertainer apart from a superb workstation.
To make sure that the Lenovo Ideapad G50 stays cool and proficient even when working very hard, Lenovo has installed sufficient cooling vents in the laptop. The notebook comes with an AccuType keyboard accompanied by a multi-touch pad that supports several gestures including zoom, pan, pinch and scroll functions.
Battery and connectivity
The Lenovo Ideapad G50 draws its juice from a 4 cell Li-ion battery pack which might not sound very powerful, but is capable of offering an uninterrupted work and play backup for up to 5 hours, which is very impressive.
The Ideapad G50 being a powerful laptop obviously come loaded with all the latest connectivity options that includes Bluetooth v4.0, Ethernet 10/100 Mbps, WLAN 802.11 b/g/n, HDMI out, 1 USB 2.0 port, 2 USB 3.0 ports and digital media reader.
Price and availability
The Lenovo G50 laptop is available at all the leading electronics e-commerce portals and the notebook has been priced in a range varying from Rs. 36,857 to Rs. 40,799. ($600 – $677)
Conclusion
The Lenovo G50 is the ultimate choice for all those laptop users who are on the lookout for a smart, efficient and powerful laptop which is also loaded with features that ensure the device is a pro at catering to both work and daily entertainment requirements. It has awesome configuration, great speakers and webcam along with neat and robust design and built. And the best part is that it does not cost a bomb.
[table id=1 /]