While it may seem that new hardware technology is able to minimize power consumption from your gadget's battery, a single charge may not be enough for your laptop to last the whole day. This necessitates you to bring your charger along the way. But that may sound "heavy and bulky" literally. But that will change now. FINsix, a California company, has found a way to lessen this load for the better.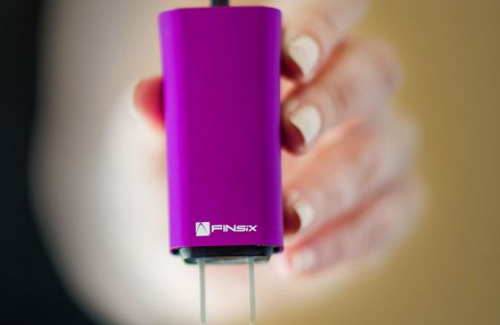 They found a way to shrink the size of ordinary laptop charger into a size comparable to a cellphone charger. Dart, as the company called their product, comes with compatibility for almost all laptop brands and models. It comes with multiple sets of adaptors so you can fit any charging needs for any laptop. Think of it as one-size-fit-all approach.
But smaller size is not its single feature, it is also as light as your smartphone's charger thus making it a delight to carry around. It's a reality that even how slimmer the  newer laptop gets these days, the charger that pairs with it does not shrink at all. This often is the problem with laptop portability and for many years as if no one cared to think of a way to go around this problem.
Although the 65-watt capacity of the charger may not be a delight for high-performance laptops, majority of users will benefit from this effort. The VHF (very high frequency) power conversion technology behind these smaller dimensions took FINsix five years to develop. The price of $89 may not be a delight for many users, but for those who wanted to shed some burden for their mobile partner, this is one good way to invest in.