Laptops running Google's Chrome OS have been available for almost three years, but all chromebooks to date have been seriously flawed in some way. DELL's Chromebook 11 is the company's first Chrome OS laptop, and and it'll easily better than other models we've seen. But it is enough to be tagged as the best chromebook available? Find out below.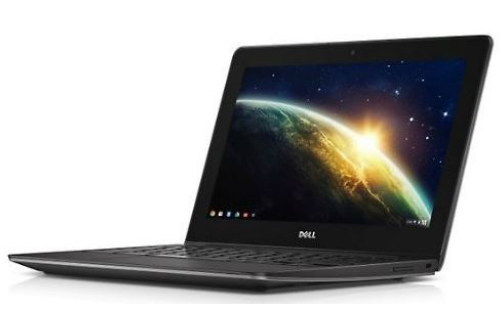 The Dell Chromebook 11 doesn't look remarkable at first glance and the plain black plastic construction bends and flexes under pressure more than we'd like. However, the keyboard is one of the best we've used on a budget laptop, Chrome OS or otherwise. The large keys have plenty of feedback and travel, which makes typing comfortable, accurate and fast. The large touchpad is also impressive, smooth, accurate and very responsive.
Most chromebooks we've seen have had dark, poor quality screens, but that's not the case with DELL Chromebook 11. The 11.6" screen has a 1366×768 pixel resolution and is brighter than other Chrome OS laptops, aside from the HP Chromebook 11 and the more expensive Google Chromebook Pixel.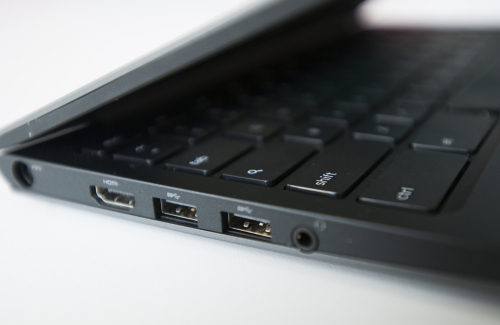 Color accuracy and contrast are reasonably good for such a cheap laptop. There's little more to chrome OS than its web browser. This means it can only run web apps. While this may seem restrictive if you're used to Windows, there are many advantages to the cloud-only nature of chrome OS. Most web apps run on servers, there's little maintenance for you to grapple with and, by default, all your files are automatically backed up to the Google Drive online storage service.
Chrome OS is quite basic and Google rarely adds new features to it. One new addition is Google Now. First introduced in Android phones, Google Now automatically displays information it thinks will interest you, such as maps with directions and travelling times to your next appointment or the latest news on your favorite basketball team. But these small snippets of information are more useful on a smartphone that you carry around all day.

When running undemanding web apps such as Google Docs and Spotify, the battery lasted just under 13 hours before running empty. It's simply the best and longest battery life of any chromebook we've seen and almost matches many expensive Windows and Mac ultraportable laptops. This excellent battery life is due in part to the power efficient Celeron 2955U dual core processor. Although it's one of Intel's slower processors, its fast enough for running chrome OS. The laptop startups and wakes from sleep almost instantly thanks to the 16GB SSD and the uncomplicated nature of chrome OS.
The DELL Chromebook 11 is the best chromebook laptop available to date thanks to its well-rounded design and long battery life, added with the bright screen, comfortable keyboard and the affordable price, if you can live without windows then this one is definitely the ideal laptop for you.