The Dell Optiplex 9020 AIO is an all-in-one PC that's primarily built for business users. However, the features that make it so suitable for the workplace will also appeal to home users. Its compact design makes it easier to fit into small spaces than many other desktop PC's and you don't need to drag loads of cables around the place.

The 9020 comes with Windows 7 OS. The model we've reviewed has 4GB of memory and a 2.9 GHz Intel core i5 4570s processor with an Intel HD 4600 integrated graphics chip. The powerful processor can run all but the most demanding programs, and the integrated graphics can cope with 3d games, though you'll have to settle for less detailed graphics.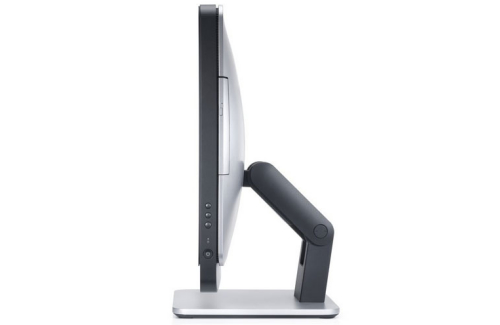 Unlike most all-in-one PC's, you can open the optiplex to upgrade its memory and 500GB hard drive. However, removing the back cover for access is fiddly and the manual which is poorly written doesn't help at all.
The 9020 has a 23" display with a 1920×1080 pixel resolution. Instead of the glossy, hugely reflective displays found on most AIO's, the optiplex's matte screen reduces reflections. It's got great contrast and fairly accurate color reproduction. Although matt screens tends to be less vivid than their glossy counterparts, we were impressed by the richness of the PC's color. Its not a touchscreen, which doesn't matter because upright touchscreens aren't comfortable to use for long periods. Annoyingly, tilting and swiveling the PC is cumbersome.

You can connect a TV, second monitor, or projector using the VGA and HDMI ports. Oddly enough, unlike most AIO's, the 9020 lacks built-in wi-fi, though there are plenty of usb ports for adding and external wireless adapter. There are four USB3 ports and four USB2 ports.
If you're concerned about privacy, then you'll appreciate the design of the webcam, which has a built-in sliding lens cap. And the 3 year warranty guarantees that in the event of a fault with the PC, a technician will be at your door the next working day.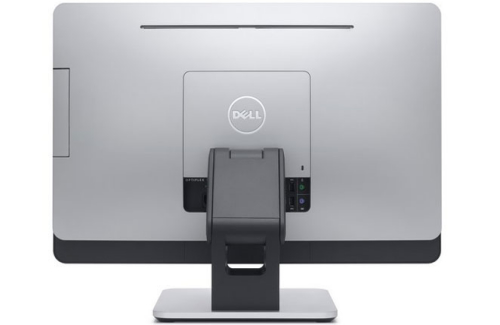 The Dell Optiplex 9020 AIO PC is a little more expensive than a similarly specified desktop PC with monitor, but it's more compact, robust and less messy. It's one of the best AIO's we've seen and is great value, especially with its generous warranty.