Google's Chromebook made some splash this year. Often, these device comes with one intention in mind, web browsing. This made the OS lighter than other systems. This as well made it possible to pack Chromebooks with lower hardware specs but still perform well in all angles. But then, as with any devices genre, it will surely keep on growing thus manufacturers try to explore more options for their devices. This time around, manufacturers packed more powerful system for the Chromebooks with touch-sensitive screens.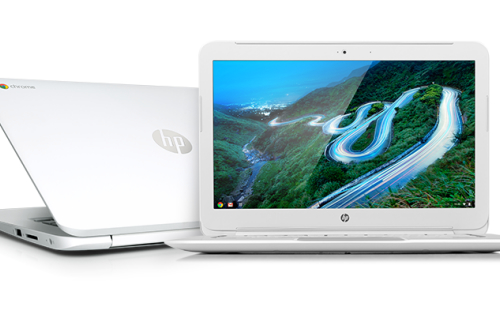 HP recently introduced its Chromebook 14 with touch sensitive-screen for better navigation. It comes with a decent display that features 1,920×1,080 resolution, a full 1080p HD. It is driven by Nvidia Tegra K1 processor thus adding to the heftier price tag than average chromebooks.  It also comes with improved spec than its predecessor like having a 4 GB RAM instead of a 2GB. As with before, this iteration of HP chromebook comes with SDD for its storage so performance is expected to be topnotch. While the older version packs 16GB for storage, this time it comes with 32GB or twice as much space than before. It comes in a single color, white.
Further, with the additional improvement on its specs, the price is quite justifiable. But this price can get you a netbook with lower specification but has all the things that you need for better productivity. Of course, there are those that simply wanted better mobility and lighter OS for their hardware. For those people, this Chromebook could be a worthy upgrade.