Windows 7 laptops are rarely available nowadays, especially those that are attractive and inexpensive, all of which make HP's ProBook 450 G2 pretty remarkable. Even though it's aimed to be used on businesses, it comes with a metal palm rest and a classy soft-touch rubber lid at a price that many people can easily afford.
The laptop's classy appearance isn't matched by its build quality, this is due to its plastic casing that creaks and bends if put too much pressure to it. Weighing 2.2kg without charger it is quite heavy than other similar laptops which makes it not suitable to be carried around wherever you go. One of the primary factor why it's so heavy is its built-in DVD writer; an increasingly rare feature in modern laptops.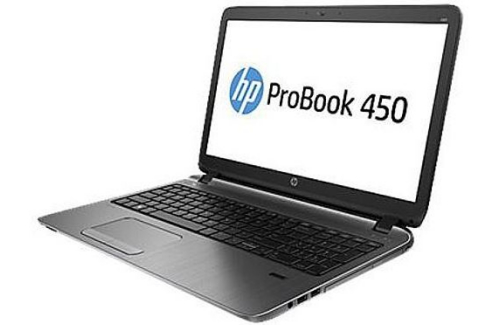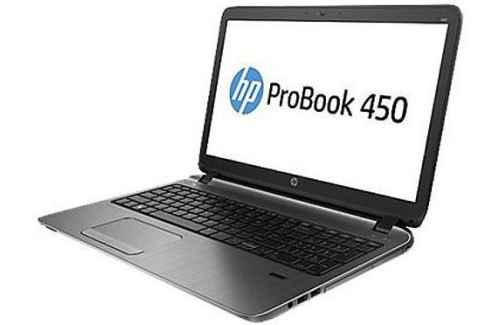 If you do not need to use it while out and about then at least battery life can last up to seven hours and a half although there are many laptops at this kind of price that could last longer. We expected more from the battery because the 450 G2 has a power-efficient Intel core i3 4030U processor. Clocking at 1.9GHz this dual core processor isn't the fastest we've seen in a laptop of its price, but it is more than fast enough to handle everyday computing tasks.
Adding more memory or replacing the 500GB hard drive with a larger model or SSD is straightforward and easy. The bottom panel is easily removed and gives quick access to the interior of the laptop, making it possible for adding up memory of up to 16GB.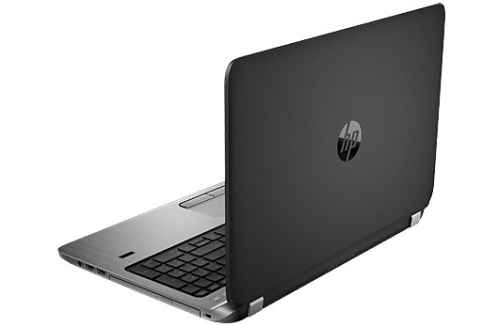 Although the 15" screen of HP ProBook 450 G2 has a relatively low resolution of 1366 x 768 pixels only, Its surprisingly had a good contrast and color accuracy and fairly bright enough for a budget laptop. It also has a matte finish, which minimizes any distracting glare and reflections which cause by overhead lightings.
The touchpad is large and accurate, but somehow the buttons feels off. One of its major issue is that the touchpad often failed to show gestures, such as swiping two fingers to scroll up and down. Even when it did show, scrolling seems a little too fast than the usual speed. The expansive width of the laptop accommodates a number pad alongside the keyboard without HP reducing the key size. However, the keys seems a bit spongy and lack sufficient spaces so typing isn't as accurate and comfortable as we'd expected it to be.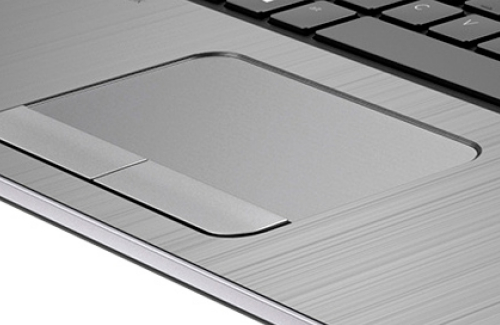 One useful extra is the fingerprint reader, which lets you log into recent iOS devices because you have to swipe your finger slowly and firmly across the reader, but its still handy to have.
The HP PRoBook 450 is not entirely a bad laptop, but there are some windows 7 laptops that possess better performance, keyboard, touchpad and battery life.