4 Best DELL Inspiron Laptops
DELL has been long known for making a sturdy, great performance and budget friendly laptops and the DELL Inspiron series are a great example for such features. This series of laptops which targets average-income consumer are the most preferred laptops by young professional and students alike. Below is a list of what we think are the best DELL Inspiron laptops in the series. Check it out and you'll be the judge.
DELL Inspiron 15 5547
Most budget 15" laptops tend to be chunky and plain-looking or simply put, ugly. But DELL Inspiron 15 5547 is certainly not on that league.  Although most of the laptops body is entirely made of plastic, the metal lid adds a touch of class. And with the absence of a DVD writer this laptop is one of the slender Inspiron laptop there is. Where the DELL Inspiron 15 5547 really excels is via its performance. The dual-core 2GHz Intel Core i7 4510u processor is more than capable of handling most tasks you throw at it with the addition of AMD Radeon HD R7 M265 dedicated GPU you can play some of the newest 3D games on medium to high details.
DELL Inspiron 15 5547 is not perfect especially when you talk about its screen and keyboard but nevertheless this is one good performance laptop with the long battery life plus the fact that you can able to upgrade its components makes this laptop worthy of buying.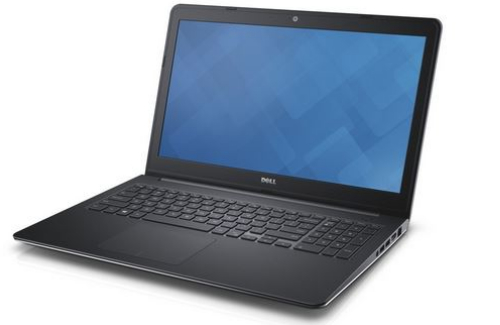 Dell Inspiron i3147-3750sLV
Powered by Intel Pentium N3530 quad-core processor, this 11.6" laptop is the perfect travel laptop. Weighing just 1.4kg. , this all-rounder laptop can get inside your backpack or suitcase without occupying too much space. With Windows 8.1 as its OS, 500GB of storage and 4GB of memory, you'll be able to do your usual email checking or web browsing on the go with flying colors.
One notable feature of this laptop is its ability to "flex". You might be able to use Dell Inspiron i3147-3750sLV in four different positions, the tablet, tablet stand, tent and laptop mode. This features makes it even easy to use wherever and whenever you are.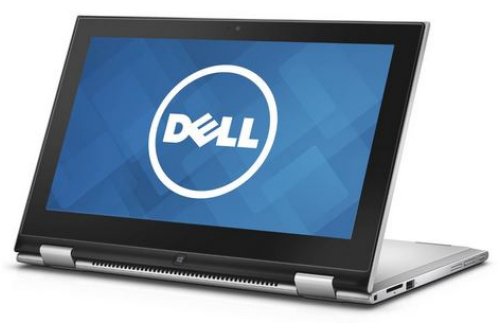 DELL Inspiron 14 7437
Most thin, lightweight Windows 8.1 laptops tend to be more than $1000 more especially those that come with metallic body and high resolution displays. DELL has once again provide a laptop with these features and yet at a more low price.
DELL Inspiron 7437 is heavier than some similar laptops at 1.8 – 2kg., with its charger, but it's still light enough to carry it around all day. With a battery life of more than 7 hours, it is a little short among its competitors. But it somehow compensate it with its fast processor (Intel Core i7 dual core 4510U) and possess a memory of 8GB. It's 13" high resolution (1920×1080) screen made it easy to work on big spreadsheets or two documents side by side. An ideal laptop for designers or those on design creation task.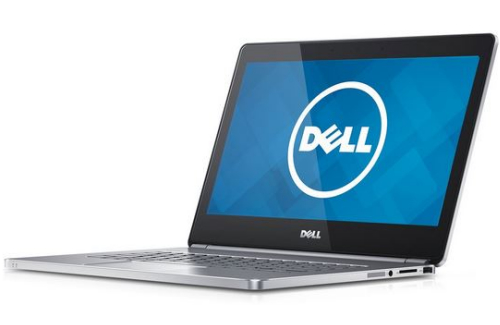 Dell Inspiron i3542-5000BK
Probably the best multimedia laptop on the series. It's 15.6" High-definition screen is perfect for watching videos, your favorite shows and it will enable you to share your screen on multiple viewers at the same time, ideal for business presentations and video conferencing. It also allows you to burn your favorite videos, music and software thanks to its built-in DVD drive. With Intel Core i3-4030U as its processor, Windows 8.1 as its OS and 500GB hard drive that will allow you to save your precious photos, files, video and documents and still have plenty of room for more. This makes this a great value laptop.