It's not too long ago that laptops were regarded as not much more than a fancy portable typewriter, that were too under powered to use as an adequate means for playing up to date, graphics and processor heavy games.
As laptops have overtaken the larger and less mobile desktops as the preferred computing device for most users, manufacturers have increased their capability such that they now pack quite a punch – though at a higher price tag when compare to desktop computers. According to the company, the Lenovo IdeaPad Y500 claims that it is designed primarily for high end multimedia, gamers on the move, and other performance intensive applications at a comparatively affordable price.
Having taken the opportunity to put the machine through its paces, they may just have a point.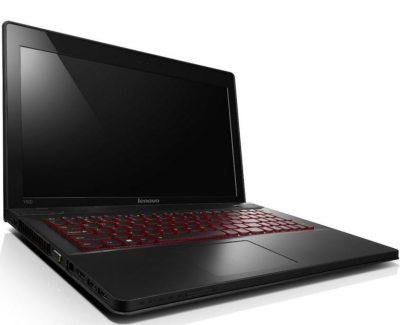 Starting with a negative, the Lenovo isn't going to win any beauty competition. Unlike sleeker designs by Apple, HP or Asus, the Lenovo by comparison looks a little dated and ordinary, even though when opened out the 15.6 inch screen is well proportioned to the chassis and very easy on the eye.
At just under 3 kg., the machine is again a little heavy, but when taking a look at the components making up the Lenovo IdeaPad it's a pretty respectable overall weight. This definitely does not fall under the ultrabook class of 3+ pound laptops. It is however, comparable in size and weight with most standard gaming notebooks.
For those looking for a good gaming laptop under $1000, the IdeaPad is going to ruffle a few feathers of the bigger names in the laptop gaming business. Take note that Lenovo is known more for their corporate use rather than being a stalwart in the multimedia and PC video game arena.
While specifications can be upgraded to take the price higher, concentrating on the affordable edge of the market Lenovo delivers a really competitive piece of hardware. Powered by an Intel Core i7 3630QM supporting the main Nvidia graphics card running that is compatible with DirectX 11, the machine performs well against more spec heavy, expensive comparisons, and certainly manages to keep pace with the demands of modern graphic heavy games. These big games and their millions of files are easily stored within a – for this price – pretty huge 1TB hard drive and runs well with its 6GB of RAM.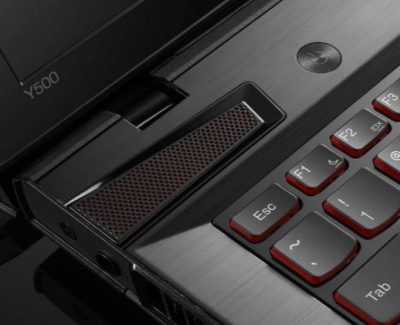 At the center of all the floating point computations that make up the graphics is its NVIDIA Dual SLI GT650M video card. This graphical processor is among one of the best NVIDIA's top video adapters. Essentially, what this translates to is the ability to enjoy computationally challenging games like Hitman: Absolution, Assassin's Creed III and Fary Cry 3 at high settings without worrying about choppy frames.
It also features components you'll see in most modern laptops – including a webcam, DVDRW, LAN and Wi-Fi connectivity and backlit keyboard. It comes installed with Windows 8. Lenovo's IdeaPad Y500 has managed to cram together a very powerful package at a quite affordable price.
With this notebook computer, the advantages for gamers with this package are pretty straightforward – the IdeaPad Y500 offers among the best value of any product, in this range, available on the market. It works well both as a gaming system and something you can use for school work, office duties or entertainment.
For a company who have only just entered the competitive gaming market, this is a good start, though we will have to see how they plan to follow it up. But as of now the IdeaPad Y500 works for those wanting to experience today's games at their highest frame rate and performance, but are unwilling or unable to break the bank.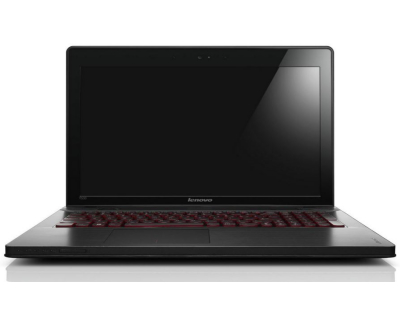 For savvy gamers the heavy duty specs of this machine ought to last the test of time for a good few years, and is unlikely to be outdated anytime soon. While no machine is future proof, for those looking for a laptop that is multifunctional, incorporates all the features necessary for work or study, and is also – under the bonnet – a high power, fun machine then the IdeaPad Y500 needs to at least make any shortlist.