The ultra-wide 34in LG 34UM95 has a resolution of 3440 × 1440 pixels, which used to seem a lot before the 5K iMac arrived. It's not Retina, of course, but a conventional big screen with extra space horizontally, making it ideal for tasks such as video editing. It will also appeal to gamers wanting a wider field of view for those titles that support its aspect ratio. The relatively low vertical resolution means the total pixel count is still manageable, so most recent Macs will be able to drive it.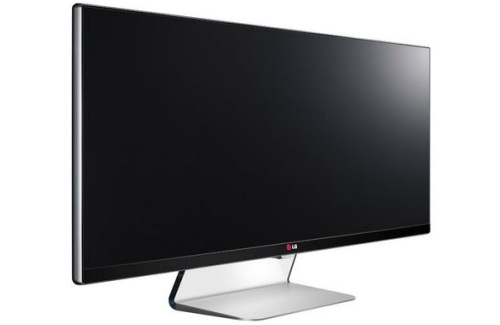 The design, though "plasticky", is spot-on, with very slim bezels, a shiny silver coating and a trans- parent stand. We won't mark the stand down for its lack of height adjustment, since Apple doesn't offer this either but Apple's screens don't wobble. This does. The 34UM95's IPS panel provides an excellent mix of color accuracy, contrast and black levels By default, the monitor was able to display 96.7% of the sRGB color gamut, and with a little calibration we increased coverage to a near-perfect 99.8%. sRGB is a consumer standard, and graphics pros may still want more, but this is very good for a general purpose screen. Subjectively, the image quality is fantastic.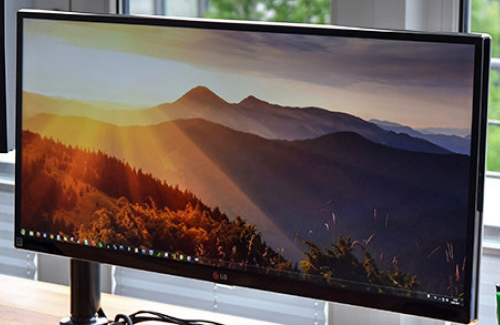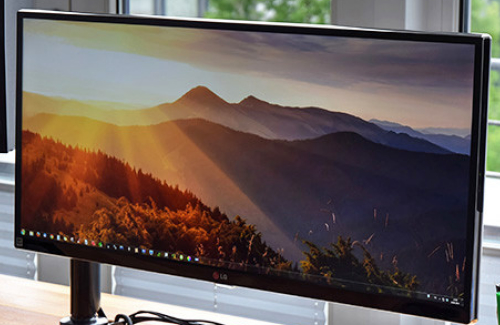 Images looked alive with color, and the measured 1062:1 contrast ratio combined with low black levels of 0.21cd/ m2 made for a very pleasing, deep image. Movies in wider aspect ratios such as 2.39:1 looked great, despite around an inch of black space either side of the screen. For work, the IPS panel has a matt coating, a welcome change from Apple's shiny screens.
On the back, impressively, are two Thunderbolt 2 ports, and a USB hub providing one USB 3 and two USB 2 sockets. Thunderbolt or the full-size Display Port connector will be your preferred video input, because the HDMI port is limited to a 50Hz refresh rate, which we found noticeably less smooth. A picture-by-picture mode lets you show inputs from two computers side by side. This didn't work well for us, though, because the two displays were both squashed into an odd aspect ratio, making them impractical to use.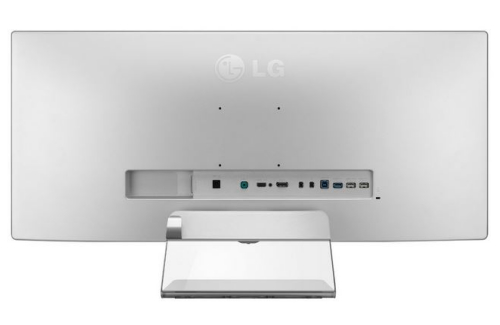 Despite some quirks, the LG 34UM95 is a superb ultra-wide display. Its high-resolution IPS screen is one of the most visually pleasing we've seen. The only caveat is that decent 27in screens are so cheap now that its price limits it to users who really want the wide format.