Yes, you'll need a case to house all the other components you buy, and that's what we'll focus on here. But remember that it's also the outward expression of your computer's personality— and your own. How big should it be? What shape? What color? Do you want a window?  Make these decisions, too, so that your final computer will look every bit as good as it runs.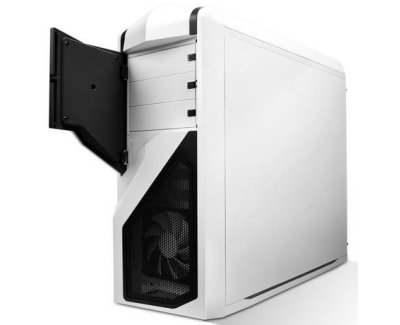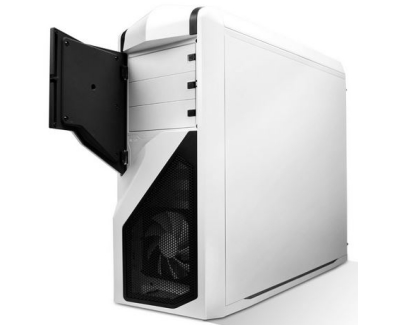 What to look for?
Form factor. Though a case can basically be as big or as small as you want, what matters more is which form factor of motherboard it's designed for. One intended for ATX motherboards will have room for the board and the proper number of expansion slots; a Micro ATX motherboard is smaller and will have fewer slots, though the case itself won't necessarily be smaller; and smaller form factors still, such as Mini ITX, may require other adjustments to your component choices (less storage, for example, or maybe a smaller power supply). Many larger ATX cases can also be used with motherboards of other form factors; as long as yours is supported, you should be just fine.
Front-panel ports and controls. You'll definitely want to access all of your computer's features, and its front-panel ports are the most convenient way to do that. Every case will have Power and Reset buttons and an activity light, and most will also have headphone and microphone jacks and USB ports; some may even have fan or lighting controls. Just remember that you'll need to connect any front-panel ports to the motherboard, so cross-comparing those specs ahead of time is a good idea.
Drive bays. You'll need someplace to store your hard drives and SSDs, and any other devices you may be using. Generally speaking, cases may have one or more 5.25-inch external bays for optical drives and other enthusiast gadgets, and multiple bays for 3.5- or 2.5-inch hard drives and SSDs. (Some cases also have externally accessible 3.5-inch bays for quickly swapping hard drives in and out.) The smallest cases, though, can have very few of these, so pay attention, or risk not being able to perform desired upgrades later.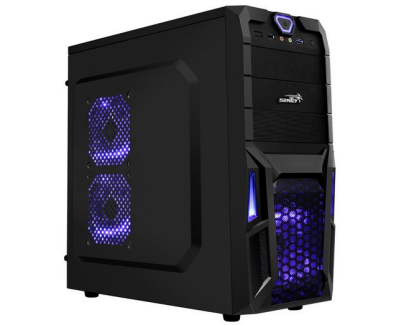 Fans and filters. Cooling is one of a case's most important functions. Your case will probably come with one or more intake or exhaust fans preinstalled, and have room for adding more (in several sizes, from 80mm on up) if you want them. Removable filters, which capture dust to keep your PC's interior tidy and are easy to clean, are also common on higher-end cases.