Apple as a brand has come a long way. Apple was already changing the concepts of technology with the launch of computers like Apple I and Apple II and brought in a revolution with iPhones and iPods. Even in the laptop segment Apple has done well for itself by continuously honing the MacBook series of laptops which have become a status symbol.
Check out the best performing MacBooks in the market and find one that perfectly suits your needs:
Apple MacBook Pro MD101HN
The Apple MacBook Pro MD101HN has a 13.3 inch IPS LED screen with a resolution of 2560×1600 pixels making it a brilliant display. The colors are bright and the color reproduction is on point. The aluminium exterior gives it a suave finish.

The MacBook Pro runs on Intel i5 3210M processor with 4GB RAM for unbeatable performance. With Intel HD Graphics 4000, every minute spent on it is pure joy. The MacBook Pro offers Bluetooth 4.0, two USB 3.0 ports and an HDMI port as well and has 7 hours of uninterrupted usage. This is a deadly laptop with Intel Graphics and a price tag you can afford and becomes even more reasonable with ebay coupons to get you an amazing deal on this beauty of a product.
Apple MacBook Air MD760HN
The Apple MacBook Air MD760HN offers a 13.3 inch LED Backlit display which is glossy to look at and brings you one of the most stunning displays you will set eyes on. Be it games, presentations or videos, enjoy every aspect with a high resolution of 1400×900 pixels. It runs on an unmatchable 1.4GHz Intel Core i5 Processor with a brilliant 4GB RAM which is further expandable up to 8GB for superior performance.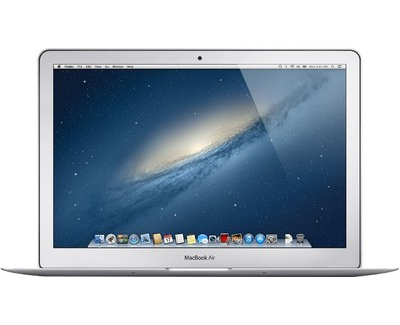 For storage, the laptop has 128GB SSD memory option which responds to tasks relatively quickly. It includes Bluetooth 4.0, two 3.0 USB slots, an Ethernet port as well as an HDMI port. This laptop is crafted to perfection and its display is a sure shot winner with a brilliant front camera and good battery backup.
Apple MacBook Air MD711HN
The Apple MacBook Air MD711HN is a lightweight 11 inch laptop with a brilliant LED glossy display with a resolution of 1366×768 making it the major attraction of this unbeatable device. It weighs about 1.1kg making it ultra-light to carry around. The track pad can capture a lot of gestures making it all the more useful. It runs on a powerful 1.4GHz Intel Core i5 Processor along with 4GB RAM and is also loaded with an Intel HD 5000 graphics chipset making your movie watching experience out of the world.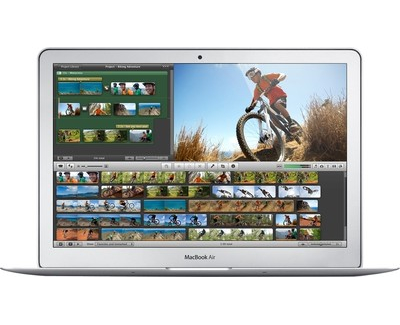 It offers a FaceTime HD camera along with 128 SSD memory option making it the perfect choice to carry around due to its light weight and high storage capacity. It responds very quickly and has two USB 3.0 ports, Bluetooth 4.0, HDMI port and a Thunderbolt Port. Don't be fooled by the weight of this mammoth laptop.
Apple MacBook Pro MGXC2HN
The Apple MacBook Pro MGXC2HN is one of the best laptops in the market that is worth investing in. The screen is quite a delight being 15.4 inches with LED backlight and IPS technology giving you a brilliant display of visuals and sharpness touched with high clarity. It runs on a 2.5 GHz Intel Core i7 Processor with a 16GB RAM giving you ample power to play power hungry games and runs smoothly even while you perform a variety of tasks all at once. It has an amazing FaceTime HD camera for crisp and clear video call.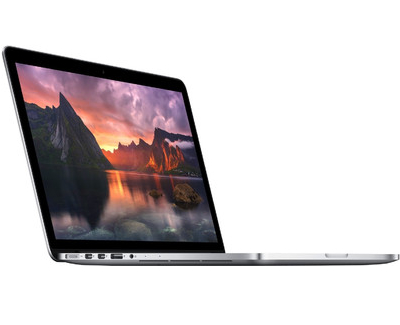 It has 512GB SSD memory making sure you can carry various TV shows no matter where you go. With over 8 hours battery backup, Bluetooth 4.0, two USB 3.0 ports and HDMI slots, this is one goliath laptop that is worth all the praise it can get and you can make it yours with amazon coupons to redeem great deals and enjoy it to the fullest!
These fast performing Apple MacBooks are all the rage and highly desired by working professionals, gamers, bloggers, teenagers alike. No matter what your reason is, be sure to get your hands on a laptop that makes you proud and Apple is surely the way to go!
See also: