Do you wish to take your games with you everywhere you go yet you are limited in cash? High-end, state-of-the-art gaming laptops cost thousands of dollars, which many computer game enthusiasts cannot afford. Nevertheless, some companies produce high performing laptops capable of playing a variety of computer games including some of the latest releases. Toshiba is one such company with their Toshiba Satellite C55-A5245 15.6-Inch Laptop. This laptop is equipped with the best features and specifications not only to support playing of computer games but also carryout other computing tasks such as word processing, watching movies, browsing the internet, listening to music and video/photo editing among others.
High-level Performance
In choosing a gaming laptop, the initial and most important thing to look at is performance. This is intern determined by the processing speeds, the installed memory as well as the graphics processor. The gaming PC is equipped with Intel Core i3-3110M 2.3 GHz Central Processing Unit, which combined with 4 Gigabytes of DIMM DDR3 internal memory delivers great visuals that are smooth and crisp perfect for intuitive games. Its 15.6-Inch Screen is powered by the Mobile Intel HD graphics for seamless videos. These features make it capable of handling many tasks all at the same time without your computer hinting a snag.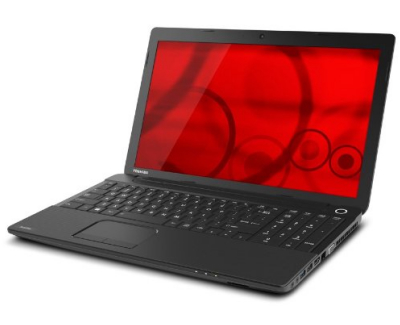 Adequate Storage
Some people may not consider it so but storage as important as processing speeds in determining the performance of any gaming computer. This cheap gaming laptop is equipped with half-terabyte mechanical hard drive 01 5400 revolution per minute. This results in fast loading of games and gaming applications as well as other programs. Besides, the laptop wakes up quite fast from sleep and it start fast after a reboot. You can save your favorite game application as well as other digital stuff without having to worry about running out of storage space.
Elegant Design
Toshiba is well known for producing some of the most elegantly designed notebook laptops in the world. The Toshiba Satellite C55-A5245 15.6-Inch Laptop is one such beautiful models equipped with features that support computer game playing. It comes in Satin Black with a Trax texture, making it just as handsome/beautiful as it is functional. It is also slim and lightweight making it very portable. You can just slip it into your backpack and off you go to enjoy your favorite games with friends or anywhere you may wish to go.
Toshiba Satellite C55-A5245 Features
For a quick look into how feature laden this cheap gaming, here is a quick summary of the main features and specifications responsible for the great quality of this product.
It comes preinstalled with Windows 764-bit Home Premium powered by fourth generation Intel Core i3-3110M 2.3 GHz central Processor and 4GB DIMM SD-RAM.
The laptop's 15.6″ HD TruBrite display is powered by Mobile Intel HD graphics for great visuals in playing games, watching movies as well as high-resolution photos.
It is equipped with 500 GB Mechanical Serial-ATA Hard Drive capable of storing as many movies, game applications, music and data as possible.
In terms of connectivity, this cheap gaming laptop features Built-in Wi-Fi, Ultra-fast USB 3.0/Standard USB 2.0 ports and live webcam.
In terms of dimensions, the Toshiba Satellite C55-A5245 measures 9.53 inches x 14.96 inches x 1.39 inches and weighs 5.4 pounds making it highly portable.
Since it was listed on Amazon, this product has so far received 372 customer reviews with an average score 01 39 out of possible 5 stars. From this number 181 customers gave it 5 star rating, 8901 the customers gave it 4-star rating while 31 users gave it 3-star rating. Most of those who reviewed this product positively pointed to its great processing speeds, capable graphics, large storage, expandability as well as affordability. However, 71 customers did not like this laptop for one reason or another with 21 giving it 2-star rating while 50 users gave it a paltry 1-star rating. They expressed a variety of reservations that warranted the paltry rating the have given this product.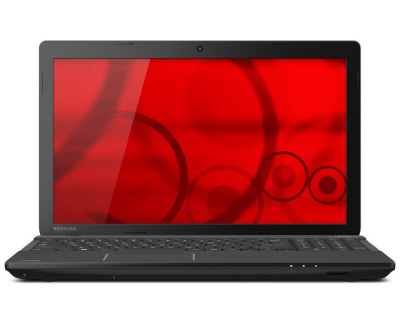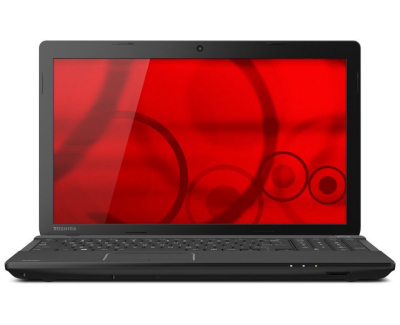 One problem that has been identified with this cheap gaming laptop is battery, which has charging problems. While this problem may be real, the company is highly reliable and will offer those affected fast and amicable solution.
Have you been looking for a capable but cheap gaming laptop that can help you carry out your day-to-day tasks while at the same time offer you an opportunity to play your favorite games on the go? If yes. Toshiba Satellite C55-A5245 15.6-Inch Laptop is a good choice to go with. You will love your new acquisition.